It's official: Irish football is in crisis.
It's Groundhog Day again, another bad result against a team we should be comfortably beating on paper has seen Martin O'Neill and his assistant Roy Keane walk from the job.
Five years of aggressively mediocre football have finally come to an end.
Let's take a look at the five possible candidates to take up the poisoned chalice.
Mick McCarthy
One half of Saipan, made wearing Diadora boots on the sideline cool, and star of the greatest video in YouTube history.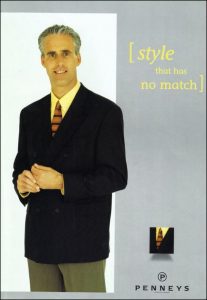 As it stands, putting money on Mick McCarthy taking over from Martin O'Neill may well be a smart move as it makes the most sense.
He was an underpowered Ian Harte penalty away from a World Cup quarter-final in 2002, but since then has etched out a solid, if unremarkable career in English football.
He has two Championship titles under his belt, but his life in the top division was always fighting for relegation survival.
He is now a free agent after six uneventful years at Ipswich, turns 60 in February, and was the face of Penny's best ad campaign.
With the prospect of leading out Ireland on home turf at Euro 2020 a possible career send-off, Mick McCarthy makes too much sense not to be the next Irish manager.
Owen Coyle
He was linked with the Arsenal job in 2011, he turned down the Celtic job for personal reasons, brought Marcos Alonso to the Premier League and most crucially, played 7 minutes in a pointless friendly for Ireland in 1994.
Owen Coyle's reputation has plummeted from those heady days FA Cup semi-final days at Bolton Wanderers, with his most recent stint at Ross County culminating in 4 wins in 22 league games and walking off the job.
This comes after a bizarre foray at the helm of Houston Dynamos and a profoundly mediocre spell in charge of Blackburn Rovers.
So naturally, Owen Coyle makes perfect sense to become the next Ireland manager.
Owen Coyle has nothing to lose by taking on the Irish job.
Martin O'Neill was perhaps burdened a small bit by expectation following his incredibly successful time at charge of Celtic and establishing Aston Villa as a top-6 Premier League team, but Owen Coyle, on the other hand, has been known to get the most out of very little.
While his recent CV listed above is enough to make even the most ardent football fan go "yeah, I'd rather have Steve Staunton back," Ireland loves to hire managers based on past glory.
Giovanni Trappatoni's career was in the gutter when he took over too, but he won the Champions League as Juventus manager in 1985.
It's worth a shot, at least.
Sam Allardyce
Yes, the man who was fired from the England job after two months is a good pick to become the next Irish manager.
Any man who drinks wine out of a pint glass is already an honorary Irishman in my books.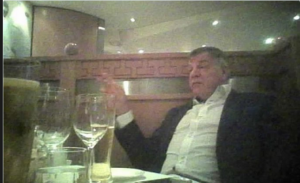 Best of all, he was also manager of Limerick in the 1980's.
An old-school manager with proven Premier League credentials and a Limerick connection?
Where do we sign up?
"But wait!" cry the purists.
"Stephen Kenny is right there! We should hire a successful domestic manager!"
A valid point, but has Stephen Kenny ever rattled his fellow managers because his team played smash-mouth, attack and grab, win in the 90th-minute hoofball?
Case closed.
What Ireland needs now is an unapologetic take-no-prisoners hardman with a proven track record, and they don't come more old-school than Big Sam.
Heimir Hallgrímsson
Iceland enthralled the world in 2016 with their heroics at Euro 2016, and by knocking out England, they instantly became cult heroes to Irish football fans.
They followed up their French escapades by topping their World Cup qualification group of Turkey, Croatia, and Ukraine, and brought their trademark brand of gusto and tenacity to Russia this summer.
They were desperately unlucky not to get out of their World Cup group, but drawing 1-1 with Argentina is no mean feat.
Admittedly it was an Argentina team that imploded spectacularly, and Iceland was played off the park by Nigeria and eventual finalists Croatia, but it was still an incredibly spirited performance by the North Atlantic boys.
Hallgrímsson was assistant at Euro 2016 and was involved with the national team set-up since 2011 before his July departure, and while he might be focused on his dental practice, the Ireland job seems like a tempting career move at this stage.
If he can get a country of 350,000 people playing like Spartans against a Lionel Messi-led Argentina, then why can't he get a country of nearly 5 million playing like they give a damn?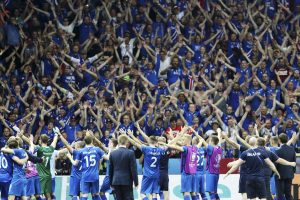 Jürgen Klinsmann
In a fantasy scenario where Ireland can attract successful foreign managers, Klinsmann would top my list.
He made America fall in love with football at the 2014 World Cup and guided his native Germany to a third-place finish at the 2006 tournament.
If you want international pedigree, you got it.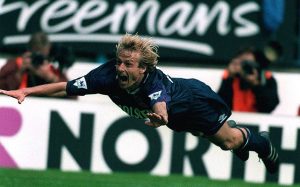 The only significant factor against Klinsmann is the circumstances in which he left the American job.
They were demolished 4-0 by Costa Rica, effectively kneecapping America's World Cup qualification hopes.
Considering how aggressively bland and defensive Costa Rica were at the 2014 and 2018 tournaments, one must wonder what went wrong to let such a lean and defensive team run riot.
There's also his disastrous spell in charge of Bayern Munich to consider, but at this stage, it's either having a good German manager in charge or watching Shane Long try to play football.