The two interlocking C's, a definition of enduring fashion which has outlived both its founder and creative directors- most notably Karl Larger field who passed in 2019. The brains behind the Parisian stronghold was once an unassuming orphan, acquiring her sewing skills under the instruction of nuns.
Critics cite this adverse beginning in life an inspiration to the artist- with the stark black and white habits of her oppressors becoming a staple of her revolutionary designs.
Acquiring the name Coco from her stints at cabaret shows in their infancy the catchy chant of Qui qu'a vu Coco dans l'l'Trocadéro christening the unknown face to accompany her to her destined fame.
Bankrolled by a textile empire's heir, Chanel opened her first hat shop in 1910 which became frequented by famous actress Gabrielle Dorziat which allowed the company to expand.
Few designers have blessed the fashion world with such enduring trends, and the most notable are as follows: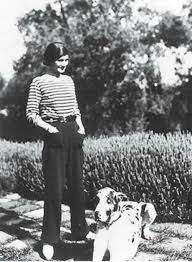 Trousers
Perhaps the most revolutionary aspect of Gabrielle Chanel's creations was the interpretation of typically male clothing to women's high fashion. During the first world war many women adopted the wearing of men's trousers as they had to complete men's work, with the structured corsets of the previous era proving to be too restrictive.
Chanel was a style icon of the 20s and an It Girl of Parisian fashion, defining future trends through her own high profile expeditions. Chanel employed straight cut sailor's pants which became famous as "yachting pants." Using jersey fabric which had previously been denounced as an appropriate fabric for outerwear- specifically on women who were expected to be corseted and frilled- her fashion was also more affordable after the war and readily available.
When spotted sporting men's sailor pants at a beach resort, fans began to emulate her and gave the garment it's current androgynous appeal.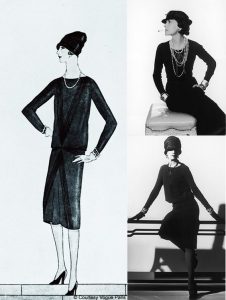 The Little Black Dress
While celebrities such as Audrey Hepburn and Princess Diana have immortalised their own styles of the little black dress, it was Chanel who first made the garment a fashion staple.
With Vogue comparing it to the Model T as it was affordable, accessible, chic and versatile, the dress was also radical in its colour as it was previously deemed  the appeal of widows in mourning.
During the ninetieth century black was becoming a chic colour for men's fashion and ever the boundary breaker, Chanel applied it to the staple of elegance in 1926, endorsed by Vogue magazine to boot.
The dress was available to all classes due to the simplicity and versatility of the design.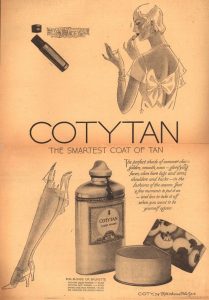 Fake Tan
A notable staple in current fashion, far before Bobbi Brown or St Tropez, Chanel was the first to create a tanning lotion marketed at women.
Following pictures of her circulating sporting a bronzed glow after an incidental sunburn after a trip to the Rivera, she was astonished to see her brown completion being admired and women were looking to emulate her.
Ever the industrialist, Chanel released a line of tanning lotion to the market.
Chanel quickly changed public perception of tan which was previously considered working class and reserved for weather-beaten labourers to become a sign of beauty.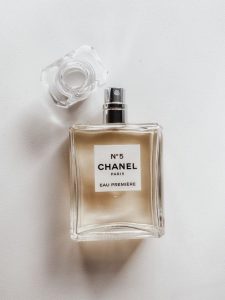 Perfume
Immortalised in pop culture history by the airy quip of Marilyn Monroe, Chanel No.5 was named after the fifth lab test as the milliner collaborated with Ernest Beaux.
Before Chanel No.5, women were faced with natural alternatives for perfumes, generally rose oil. By manufacturing a perfume Chanel created a new phenomenon that remains a bestseller to this day.
The minimalist bottle has barely changed since it was first produced in the early 20s has retained its iconic appearance.
However, Chanel's aromatic brainchild was less fruitless for her than  success may imply- with Chanel only receiving 10% of the profits following the expansion of the perfume to department stores in 1924.
This deeply embittered Chanel and even led her to pushing her Nazi contacts to force major stakeholders the Wertheimer brothers out of business. However, her efforts where quashed and the Wertheimer family still retain the Chanel brand.
Notably, most fashion brands now have their own scent following the immortalisation of the French fashion house's name.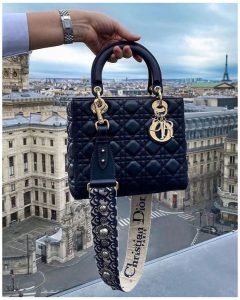 Shoulder Bags
The introduction of the 2.55 Chanel Shoulder Bag in February 1955 made it glamorous for women to wear a bag on their shoulder. Previously it was shunned upon for ladies to hold their purse in their hands.
Ever the promoter of a cross between men and women's fashion, Chanel decided to relieve her arms of carrying her bag. Inspired by straps on soldier's bags, she created a handbags which could both free women's hands and remain fashionable.
While she originally branded her first bag as February 1955, the design is more commonly called the flap bag.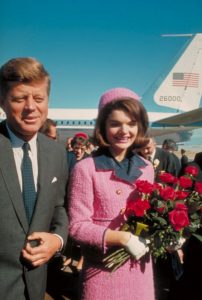 The Iconic Tweed Suit
Ingrained into history through the harrowing imagery of Jackie Kennedy on her husband's assassination, Chanel's suit made history and revived her image as a designer in her seventies.
The suit had all of the pillars of typical male office dress- structured shoulders, fitted sleeves and a modern braid trim, the outfit provided women the ideal attire to take on the male dominated work space.
The suit inspired the birth of the 1966 Yves Saint Laurent Tuxedo which saw the celebration of female androgyny in fashion. However, it was the feminine cut and skirt which led Chanel's suit to be sported by Hollywood and political royalty and the staple was adopted by Karl Largerfield who used it to bring the brand into the eighties by experimenting with fabrics and colours to acknowledge the punk era
Largerfield not only drew inspiration from Gabrielle's visionary suits, but also from her original logo, which had been inspired by artist Mikhail Vrubel and in the pillars of the castle Château Crémat which Chanel frequented.
After 110 years of Chanel, the radical trend setter has influenced every trend, from the trousers we wear to the supporting the role of women in business. Her artistic visions married with her progressive views of the place of women in society provided a catalyst for most of today's fashion.
"Fashion fades," the designer was once quoted, "Only style remains the same."