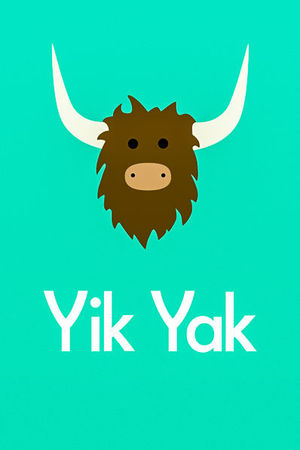 By Maoilíosa Ní Loideáin.
One of the social media forms most used around campus and even off campus is Yik Yak.  This is an app in which a person can post anonymously a status or question.  You are in a specific group, My Herd, based on your location.  I have often viewed or sometimes even posted on Yik Yak myself.  I find that the UL group is mostly positive.  There are a majority of queries regarding timetables and exam result dates and the like.  One query that often comes up is that of an anonymous person seeking help.  Questions vary about counselling times or wanted advice on a relationship.
It is very satisfying to give advice to someone anonymously and for them to be able to ask without fear of judgment and without shame.  I find that the majority of UL students give a positive response to those in need.  It is remarkable that people can be so kind to a stranger and try to put them at ease through this online app.  It is wonderful to see a community coming together to try and put positive thoughts in a person's mind when they know that they could be deeply depressed.
Yik Yak does have a lot of trolls on it who will be negative to any comment.  It has jokers on it who will respond with witty sarcasm and also some unfortunately with negative comments about other people.  It is easy to reply in these forms hiding behind a computer or phone screen.  That is one of the dangers of social media and the internet.  People can have a different persona and do things they would not normally do or say to you in 'real life'.
However, the helpful and constructive response that these students in need get from strangers on a social app demonstrates that you are not alone in college, there is help available.  Be it through an app, talking to your friends or through the counselling services at UL, there is always help to be sought.  Never feel alone in college or in life.  Life is short enough as it is.
UL Counselling
CM072, Block C – Level M
061-202327
Drop in service from 11am to 12pm and from 3pm to 4pm Monday to Friday during term time.