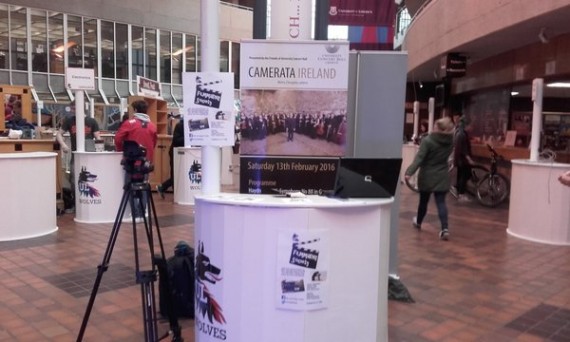 By Seamus Toomey
This year's recruitment drive went off without a hitch last week and already UL's army grows following the recruitment of over 1,000 new members.
The University has increased it's military personnel to 5,000 members in the past number of years, meaning its potential to invade and eradicate other colleges has significantly risen.
With personnel trained in a variety of areas, UL now boasts one of the most diverse military forces in Ireland.
The growing army is trained physically to endure long treks across mountainous terrain by the Outdoor Pursuits Battalion, can attack from the air, having been trained by the first college Skydive club in Ireland and can make life sustaining teas out of just about any wild plant, thanks to the Tea Appreciation Brigade.
As well as this the university also has both naval and intelligence operations. The state of the art €4.1m naval base sits on the Shannon river and is equipped to deploy hundreds of kayaks, canoes, surfboards and sub aqua specialist forces at all times.
The intelligence department also hosts server rooms and helps run our website, known only by its codename 'Skynet'.
With such an addition to these existing resources, it is likely the university will wage war on either UCD or UCC. While the capital may hold great fortunes, it is still a long way for UL troops to travel.
UCC however is situated closer and is a prime target offering similar, but marginally lesser, rewards including a populace with severely annoying accents, even in comparison to the dubs.
International operations too are going well. With a society dedicated to the indoctrination of foreign students, the university has earned one of the most loyal international followings of any college in the country.
This group has acquired vast quantities of information from foreign institutions through their use of spy methods, leaving UL with future options to move to the continent to increase its control of trade routes and improve its ability to train up a larger number of students more efficiently by acquiring and accumulating other various university structures.
Join the fight today, train up with one of the clubs by signing up online on ulwolves.ie and contacting your desired battalion directly. Uncle Lee wants you! Viva le Rev-UL-tion!