Election in Canada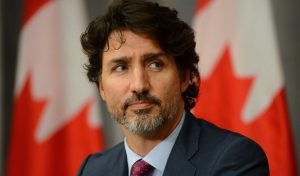 Canadian PM Justin Trudeau's Liberal Party can claim a disappointing victory in this year's snap federal election.
The Liberals won 151 seats this year, short of the 170 required to form a majority government.
Trudeau will either remain in power of a minority government or appeal to a smaller party to form a coalition.
Since 2019, he has had to make compromises in policy, appealing to Conservatives, the New Democratic Party or the separatist Bloc Quebecois to get bills through.
On the back of a successful vaccination campaign this Summer, Trudeau thought a snap election could reconsolidate his power.
But the results say otherwise, showing no real change in public sentiment from two years ago.
The Conservative Party will remain in opposition, set to remain on 119 seats.
Conservative Leader Erin O'Toole will be disappointed with this result after failing to hold back the threat of the People's Party splitting the right-wing vote.
People's Party leader and former Conservative Maxime Bernier can sleep happily, even after not winning any seats.
850,000 people voted for his party this year, taking 5% of the vote, enough to prevent his former colleagues from returning to power.
No party can be truly happy with this result. Canadian politics remains static as no major party gets what they want.
This week, Jacobin Magazine said, "Trudeauism seems set to stumble on, albeit in zombified form."
Jinping Addresses the World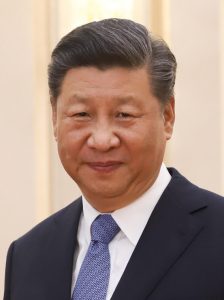 On Tuesday, China President Xi Jinping addressed the 2021 United Nations General Assembly.
He was not expected to speak this week, with only a deputy premier due to speak Friday this week.
He spoke of the global tackling of Covid-19, his country's efforts in preventing climate change and hinted at Chinese anger at foreign policy of certain nations.
Xi started his speech outlining the need for a "science-based approach" to tackling the pandemic, with an "enhanced coordinated global Covid-19 response."
China will give 100 million vaccine doses to developing countries.
Xi avowed his country's pledge to peak carbon emissions by 2030 and to be carbon neutral by 2060.
China will also no longer fund coal-fueled power projects abroad.
The reason Xi addressed the world so suddenly was probably to speak about recent developments in the global power structure.
Between the lines, the Chinese President spoke about the American Afghan pull-out and the AUKUS security pact between the US, UK and Australia.
Xi said, "Military intervention from the outside and so-called democratic transformation entail nothing but harm."
He continued, "China has never and will never invade or bully others, or seek hegemony."
After anger at "Cold war games" after the AUKUS nuclear submarine pact last week which will threaten China's influence in the Pacific, he said, "We reject the practice of forming small circles or zero-sum games."
In his address to the UN assembly, Xi depicts a China determined to get its message across in a time where countries are looking for where the global balance of power will shift.
France, Russia and the Power Vacuum in Mali.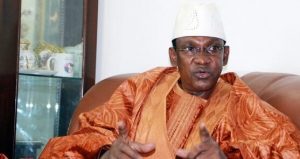 Mali PM Choguel Maiga on Monday alluded to a partnership with Russian private military company 'Wagner' during a French withdrawal from his country.
Mali is currently ruled by a military junta after two coups and a growing threat of a jihadist insurgency.
In June this year French President Emmanuel Macron announced that the army of 5,000 would be slowly withdrawn and replaced by an international coalition.
The coalition will train and accompany local forces, but only where local forces already exist.
On Sunday to reporters, Maiga said, "If they decide to leave tomorrow, what do we do?
"There are zones that are abandoned that need to be occupied today."
Kremlin backed Wagner Group has left five African countries with records of political interference and human right abuses since 2014, the Central African Republic only this Summer.
On Tuesday, France threatened they will pull-out immediately if any deal is made between the Malian government and the paramilitary group.
France, Germany and the USA have warned against a Malian deal with the Kremlin as global oil instability is threatened by Russian influence in the country.
Two million people have been displaced in the Sahel region near the Sahara Desert.
As the international coalition stays close to locals, insurgents will gain territory in Mali.
Wagner Group would put more boots on the ground, at the cost of increased Kremlin corruption and a "goodbye" to Mali's Western Allies.
With another French soldier dying in South Mali this Saturday, Western countries will have to decide if they're out, or all in.