The State of the EU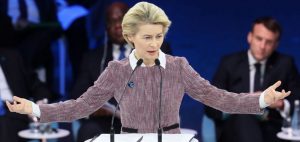 On Wednesday, European Commission President Ursula Von Der Leyen gave her annual State of the EU speech to a sparse, socially distanced crowd in Brussels.
Her speech was sombre as she discussed Climate Change, migration, defence policy and internal battles within the Union.
The President told us that 72% of people were now vaccinated, and we have given 700 million doses equally across 130 countries.
She said, "The pandemic is still not over.
"We plan on giving 200 million extra vaccines and investing €1 billion in the production of mRNA vaccines in Africa."
The President called for a European cyber defence policy and an improvement in 'intelligence cooperation' after the threat of hackers was brought in the spotlight this year.
The US oil Colonial Pipeline ransomware attack in May this year had the FBI paying the 75 bitcoin ($4.4 million) ransom to restore the network.
Von Der Leyen endorsed the European Chips Act, noting our reliance on Asia for computer chips, calling for a greater 'tech sovereignty' for the union.
The Commissioner commented on 'worrying developments' regarding the behaviour of certain member states.
The Supremacy of the EU is a bedrock principle of the foundation of the EU, and she conveyed her intentions on cracking down on members not conforming.
Earlier this month, Germany defied a European Court of Justice (ECJ) ruling, withholding funds owed to the European Central Bank.
The Hungarian government has been suppressing national and international media, while also obstructing the work of Non-Governmental Organisations.
Poland's constitutional courts have ignored the ECJ's injunction on their anti-abortion laws.
Both Hungary and Poland have been rebuked by the EU for their passing of anti-LGBT laws.
The commissioner said, "The COP26 summit will be a moment of truth"
EU member states will be part of a legally binding obligation to reduce greenhouse emissions by 55% by 2030.
The President also endorsed the Social Climate Fund to combat energy poverty and inequality within the bloc.
Another year gone, Von Der Leyen portrays an EU struggling with modern problems, but also one with a hard head and a drive for progress in the international community.
Zappone Saga Unfolds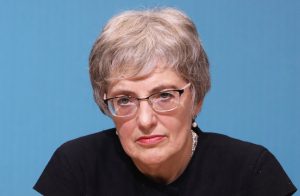 Former UN Special Envoy Candidate Katherine Zappone is in the headlines after leaked texts show a conversation where she was potentially offered a job by Foreign Affairs Minister Simon Coveney.
On Tuesday in his 2nd joint committee hearing, Minister Coveney said that with Zappone, he "raised the possibility of special envoy" and "asked her if she'd be interested." He insists this was not a job offer.
Tánaiste Leo Varadkar was not shy for the cameras this week, stating he has Mr. Coveney's texts on record and knowledge of the Department of the Taoiseach General Secretary Martin Fraser being handed a memo with Zappone's name on it, but her name being omitted in the following cabinet meeting.
He lay the blame of this debacle on a lack of modernity in the Freedom of Information Act, last updated in 2015.
On Wednesday, Zappone was asked to talk before TDs and Senators about this controversy in the coming weeks.
AUKUS Causes a Stir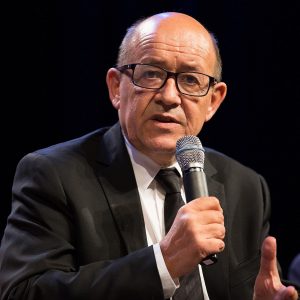 On Wednesday, leaders of the UK, USA and Australia announced a security pact where Australia will be helped to deploy a fleet of nuclear-powered submarines.
This is done considering the growing tensions in the South Pacific Sea due relations with China.
The international reaction has been polarising as countries come to terms with this new agreement.
The EU has expressed grief over being left in the dark of this deal, especially France.
In 2016, Australia agreed to a A$90 billion (€56 billion) deal where they would purchase a fleet of French diesel-powered submarines.
This contract is now voided, with France having to bear fallout costs of an estimated €200 million.
The US has only ever shared this technology with the UK before. Nuclear submarines have a longer battery life and emit no gases which compromise their position.
French Foreign Minister Jean-Yves Le Drian said,  "It's really a stab in the back. We built a relationship of trust with Australia. This trust has been betrayed."
France cancelled a gala happening in Washington DC that was to occur Friday this week.
New Zealand's PM Jacinda Ardern said Australia was "well versed" in her country's policy of prohibiting nuclear powered vessels within their territorial waters.
New Zealand intends on upholding this prohibition that has existed since the 1980s but has expressed support for the existence of the security pact.
Taiwan Vice President Lai Ching-te quickly expressed optimism for this deal calling it, "a positive development for democracy, peace and prosperity."
China was less happy about this agreement, stating the countries involved were locked in a "cold war mentality."
They said that Australia has become an "adversary of China," a change in feeling from their strong economic relationship before.
This new pact has shifted the global power structure as America tries to rekindle its influence after their military pull-out in Afghanistan.
China will not remain quiet, and we can expect them to rally their friends as they applied for membership in the Comprehensive and Progressive Agreement for Trans-Pacific Partnership trade agreement only a day later.
Lyra McKee Justice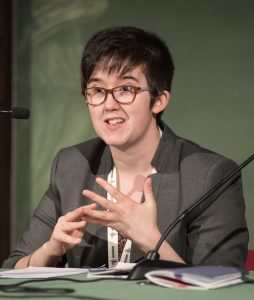 On Wednesday, four men were arrested under the Terrorism Act for the killing of Northern Irish Journalist Lyra McKee after a two-year investigation.
She was shot dead in the crossfire of a riot in the Creggan area of Derry on 18 April 2019.
Two of the men arrested were released on bail on Thursday.
Change of Heart in Norway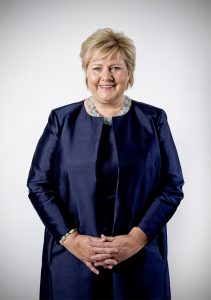 On Wednesday, Norway Conservative PM Erna Solberg said she will step down as soon as a new government is formed after the left-wing opposition's victory in the General Election the night before.
The Labour Party is entering negotiations with the Socialist Left Party and the eurosceptic Centre Party to form a government.
One is predicted to be formed by mid-October.
The big issue this year was Climate Change, with the August Intergovernmental Panel on Climate Change (IPCC) report and the upcoming COP26 summit.
Oil makes up 40% of exports and employs 160,000 Norwegians, but even the Conservatives and 'Iron Erna' ran on an environmental ballot, acknowledging the need for a greener future.
Labour ('Arbeiderpartiet') will have to juggle priorities of the Socialist Left and the Centre Party on nuances of issues like the reduction of wealth inequality, the EU (which Norway are not a part of) and the phasing out of fossil fuel exploration.
Norway's general election result could be an omen for the upcoming German Federal election at the end of September as Western left-wing parties reconnect with the working class after being in the dark for so long.
A Pentagon Apology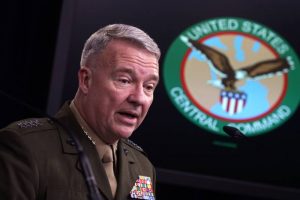 The Pentagon has admitted to killing ten people (including 7 children) in a hellfire missile strike in Kabul on 29 August.
Marine General Frank McKenzie said, "the strike was a tragic mistake."
Scotland Stalemate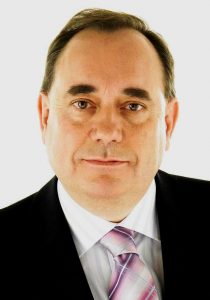 "Bill Murray was only trapped for a few weeks. Scotland's referendum Groundhog Day has lasted six years."
This contemporary reference from former Scottish First Minister Alex Salmond stems from a deadlock in First Minister Nicola Sturgeon's independence drive even after winning a pro-referendum majority with the help of The Greens this year.
Westminster have not stated that they would block an independence referendum, probably because doing so would increase support for a breakaway.
An Opinium poll last week showed a 51% support for Scottish independence.