Election in Germany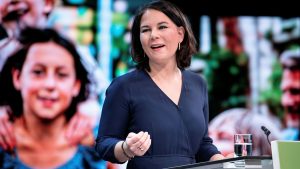 Last Sunday, Germany went to the polls for the 2021 federal election that elects their Chancellor.
The Social Democratic Party (SPD), led by Olaf Scholtz was the biggest party, winning 25.7% of votes.
The Christian Democratic Union (CDU), currently in government, had their worst ever result, receiving 24.1% of the vote.
Following the vote CDU Leader Armin Laschet said that no party has a democratic mandate to form a coalition.
Scholtz of the SPD in contrary said, "They (CDU) have received the message from citizens- They should no longer be in government."
However, it is two other parties that will hold the balance of power.
On Tuesday, leaders of The Greens (14.8%) and The Free Democratic Party (11.5%) met together to discuss the formation of a new government.
The two leaders posted matching pictures of themselves together on Instagram. Green Leader Annalena Baerbock's caption said-
"In the search for a new government. We explore common ground and bridge over divisive things."
The pro-business FPD have stated they would like a centre-right coalition with the CDU along with The Greens.
The Greens will probably prefer a change-oriented coalition with the SPD along with the FPD.
After the CDU's worst ever result, current Chancellor Angela Merkel has received criticism for the nature of her 2018 retirement announcement.
Critics say that as she stepped down as party leader but stayed as Chancellor, she undermined the authority of the CDU's next successor.
Laschet is the second party leader since Merkel's exit, gaining the position in January.
It is argued by others that Mr. Laschet is to blame for his own result, claiming he failed to convey a political narrative.
In the TV debates, the leader acknowledged this issue voters had, and then called for greater "national security" and a "stable economic policy-" vague at best.
A video of him laughing in the background of a Merkel press conference after torrential flooding in July is also imprinted in the German psyche.
Germany politics has a tradition of two-party coalitions. It will be some time more before this three-way coalition comes to fruition.
Merkel will have to wait a while longer before retiring as the FPD and Greens decide which party's wing to go under.
A new government is expected to be formed by Christmas this year.
Former President Condemned to Home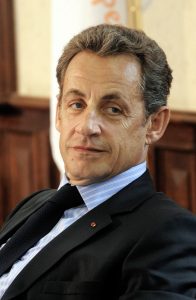 On Thursday, former French President Nicolas Sarkozy was indicted on counts of illegally financing his 2012 re-election bid and sentenced to a year's home arrest.
Sarkozy was President of France from 2007 to May 2012 under his Republican Party.
His American style political rallies held in the 2012 election ran up campaign costs to almost €43 million, nearly twice the amount allowed under French electoral law.
Public Relations company 'Bygmalion' was proven to have used fake invoices that tell a different price from reality.
The prosecution failed to prove that Sarkozy knew of the fraudulence but found he "undeniably" profited from it.
13 others were tried in this case including Bygmalion executives, Republican Party directors and Sarkozy's former campaign manager.
All were given sentences of up to three years.
This is not the first time the corruption spotlight has been under Sarkozy.
In 2007, he was indicted for "passive corruption," "illegal financing" and "concealment of Libyan public funds," surrounded by rumours of a €50 million contribution by the then Libyan Chairman Colonel Gaddafi.
In January this year, Sarkozy was probed by prosecutors about potential "influence peddling" after being awarded a €3 million contract with a Russian insurance company.
His first €500 thousand payment was after being hired as a "special advisor" to the Russian-Armenian Reso-Garantia group.
Sarkozy holds that he has "never committed the slightest act of corruption" and has "never betrayed the trust of the French people."
Fishing Tensions in the Channel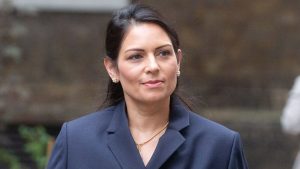 On Friday, French ministers called for the EU to retaliate against Britain's withholding of fishing permits to French fishermen.
It is said that Britain is keeping French fishermen from their waters as economic leverage to push France to deal with the current migrant crisis in the English Channel.
In the last week, Britain has allowed only 12 French boats to fish within 12 nautical miles of UK waters.
The EU would have several options to retaliate. Newspapers view these as most likely:
Perhaps blocking freight goods from the channel tunnel; even passengers,
Perhaps putting curbs on UK fish imports,
Or even blocking UK students from studying in the EU.
French officials will be disappointed with the EU Commission's tepid support, however. The Times Newspaper quoted a spokesperson saying, "While we welcome the announcements regarding some of those licences, we regret that the number of licences granted was as limited as it is, and it is still not possible to bring this issue to an end."
French officials might consider threatening to cut electricity exports to the UK- something they have threatened to do before.
French Company Électricité de France provides 20% of Britain's electricity.
In May this year, France threatened to cut off Jersey's electricity for a similar fishing dispute.
French fishermen blocked the crown dependency's port in protest until the Royal Navy arrived.
Being a crown dependency, Jersey has some leeway in trade policy, but has only approved 50 French boats this week- less than a third of applications.
This dispute is attached to arguments the two countries have been having about migrants illegally crossing the water between them.
According to the UK Home Office, 17,000 people have landed in Britain illegally, sailing from French and Belgian Coasts.
According to the French Coast Guard, 15,400 people have tried to cross the Channel from France this year- up by 50% in 2020.
In September, UK Home Secretary Priti Patel said she wanted to rewrite maritime law to allow the UK Coast Guard to turn away small boats.
French politicians and solicitors question the legality of this change in law. The French Coast Guard insist these tactics lay the risk of capsizing the boats.
In May, Britain agreed to finance French border security with an amount of €62.7 million. Mrs Patel now wants this applied to security within the English Channel.
French Home Secretary Gérald Darmanin has replied that France "will not accept any practice that breaks maritime law, nor any financial blackmail".
These two countries have locked heads for 900 years. With Brexit in the past, realists say France and Britain's relationship will only deteriorate.