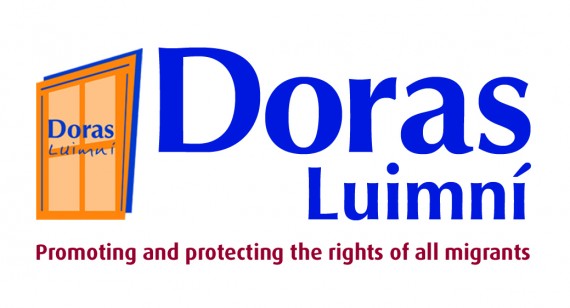 By Cian Reinhardt
Voting is done. A new Government is on its way and with it comes the hopes of promises and change. In the past five years we have seen water charges introduced, household charges added and a referendum giving equality in marriage.
Though we have seen these changes, there is a part of society that has not changed. For the past 15 years Ireland's asylum process has not changed, and may not get the change it needs for some time.
"It has only been in the last 18 months that we've seen any sort of movement on the issue of Direct Provision. General election-time aside, the issue of Direct Provision just hasn't been addressed in the past 15 years," said Aideen Roche of Doras Luimní, an NGO aimed at promoting human rights and the well-being of migrants.
Over those 18 months, Government established the Working Group that would conduct a report on the Direct Provision system and look at many ways to improve the system.
People can spend on average three years living in Direct Provision with many spending as much as 12 years in the system. That is two changes of Government without the ability to have any input in general elections.
"Unfortunately, it was quite positive to see the issue of Direct Provision to finally be mentioned in the manifestos. I say unfortunately because it was the first time it happened in 15 years," said Ms Roche. Does this mean that we can expect change during the next term of Government?
Looking at the manifestos put forward by the three leading parties in this election (Fine Gael, Fianna Fáil and Sinn Féin) we might not see much change.
Realistically, we will have either a Fine Gael or Fianna Fáil led Government. Fine Gael aims to "reform the Direct Provision system" by placing focus on families and children in the system, but does not mention any need to install a new system overall.
As part of "an Ireland for all" in Fianna Fáil's manifesto, they aim to spend €4 million to "improve Direct Provision". They say they will increase the adult weekly allowance from €19.10 to €38.74 and the child allowance from €9.60 to €29.80. The manifesto does not mention if these raises are deducted from the €4 million mentioned.
Speaking about the manifestos Aideen Roche said: "Residents of Direct Provision would love an increase in their allowance, they've already been promised that, it's already been recommended in the Working Group report and it is something that should have happened a very long time ago."
Of the three leading parties, Sinn Féin is the only group that sees a need to end the Direct Provision system. The party believes there is a need to replace the system with a non-profit model that has "integration and human-rights best practice at its core".
Ms Roche concluded: "You are getting excited about seeing something in the manifestos, knowing that doesn't necessarily mean much going forward. I think we are being fairly cautious about our optimism for change in the coming years."