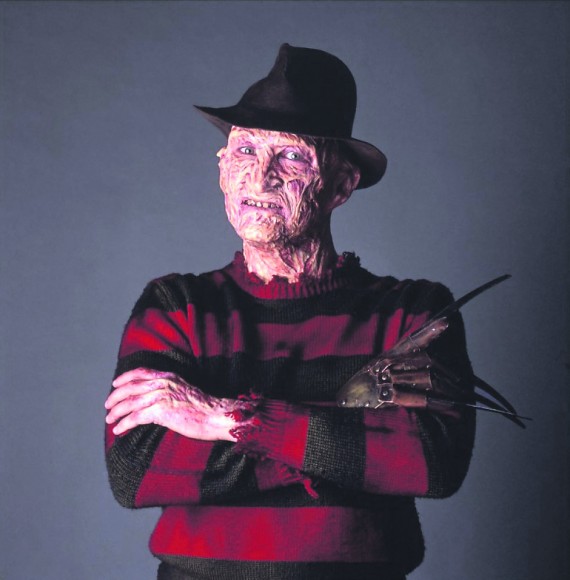 By Gearóid McCarthy
With what is (in)arguably the best holiday of the year upon us, Halloween-themed movies are crucial for the seasonal spirit. Whether you are seeking a spooky night-in amid the raging skeleton war, or simply want to relive the tricks and treats of your childhood, I aim to include something for everyone in this list of Halloween's finest flicks.
1) Scream
Wes Craven's slasher masterpiece is a Halloween must. Sydney, the protagonist, and her friends are hunted by an enigmatic, psychopathic killer known as Ghostface. Weaving a fantastic storyline with elements of both gore and comedy, Scream is the quintessential Halloween film.
2) The Nightmare Before Christmas
The paragon of Tim Burton's dark, unconventional style, The Nightmare Before Christmas follows the antics of Jack Skellington (The Pumpkin King) in a truly unique film, suitable for both Halloween and Christmas. The movie's wonderful score, composed by Danny Elfman, is also worthy of praise. Expect "this is Halloween, this is Halloween" to be stuck in your head for days after you watch the movie.
3) The Texas Chainsaw Massacre
Banned in numerous countries for its violence, this cult classic is ideal for those who want to spend Halloween watching a brutal horror film. A group of visitors to a rural area of Texas are victimised by a family of cannibals in a story that takes no prisoners with its ferocity. For an extra chilling dimension to the movie, bear in mind that the character and actions of Leatherface were based on a real life murderer.
4) Hocus Pocus
Bearing in mind that not all of our readers are interested in slashers, Hocus Pocus could match the needs of those after a more innocent delight. The Sanderson Sisters, a trio of witches who were killed in the Salem witch hunts, are brought back to life three hundred years later in an enchanting film noted for its colourful effects and Halloween charm.
5) Corpse Bride
Another Tim Burton film, this gothic stop-motion animated film has an allure not unlike that of The Nightmare Before Christmas, yet is not rendered unoriginal. Corpse Bride deserves recognition for its imaginative and experimental visuals alongside its mix of Victorian fantasy and charming innocence.
6) The Conspiracy
For those who prefer pure thrillers to slashers, fear not. The Conspiracy will not fail to set your heart racing. Two young filmmakers are fascinated by a particular conspiracy theorist, but once they investigate him further, they are plunged into a secretive, revolutionary underground. With the rising popularity of found-footage films in recent years, this will surely enthral fans of the thriller genre.
7) Saw
Though its initial critical reception was mixed, Saw has risen to cult status and has a reasonable claim to being the most celebrated horror film of the twenty-first century so far. It deftly utilises the flashback technique to explain the complex crisis in which the two main characters find themselves. You might want to leave the lights on when you watch this one.
8) Final Destination
The jury is out on the first instalment of the Final Destination series, with some praising its suspense and intrigue and others finding the plot dull and uninteresting. Nonetheless, it should be enough to spook most viewers this Halloween, and the film's central concept of cheating death will likely leave a mark on you.
9) Ghostbusters
Who you gonna call? No Halloween movie fest is complete without the classic supernatural comedy. Three friends with an interest in apparent paranormal events start a small ghost-catching enterprise in New York, but soon end up receiving more than they bargained for. Ghostbusters caters for a range of interests – with elements of horror, comedy and mystery alike – and surely everyone can enjoy this masterpiece.
10) A Nightmare On Elm Street
This avant-garde slasher is universally acclaimed as one of the genre's greats, and this is certainly well-deserved. Its blurred boundaries between reality and imagination are what makes the film brilliant. Be warned, however, that Freddy Krueger's murders may put you off sleeping on Halloween night, and I, as the author of this piece, take no responsibility if that is the case.