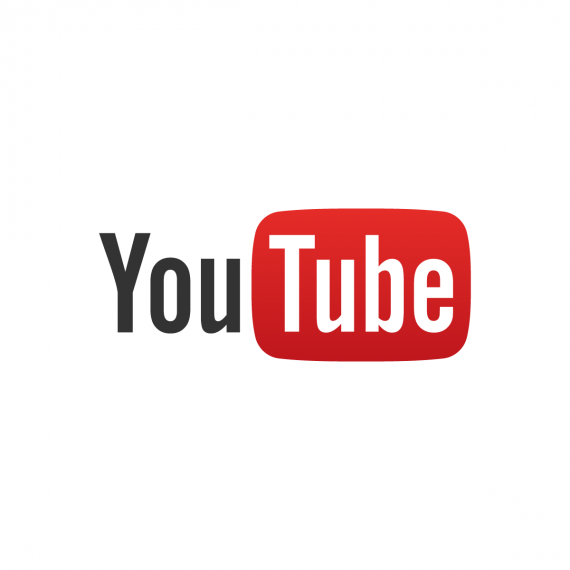 By Gearóid McCarthy
What better way to pass excessive free time over the Christmas break than by catching up with the lives of the internet's most revered vloggers? YouTubers are quickly rising to the pinnacle of modern pop culture, as their videos generate millions of views and their books become instant bestsellers. Vloggers have a wider sphere of public influence than ever before (and it's not just over their droves of teenage cult followers). In no particular order, I list some of the more prominent figures in the world of YouTube.
Tyler Oakley
The twenty-six year old American is often cited as one YouTuber whom budding vloggers look up to. He has mastered the blog format, using a relatable and humorous tone as a self-proclaimed "professional fangirl" while incorporating very pertinent issues, such as LGBTQ rights and teen suicide, into his videos. With over 500 million views on his YouTube channel at the time of writing, Oakley is one of the more influential and important vloggers.
Troye Sivan
Of course, Tyler Oakley is seldom mentioned in a different breath from Troye Sivan. Another openly gay YouTuber – at the age of twenty Sivan has already won a Teen Choice Award (for "The Boyfriend Dilemma", which also featured Oakley) and topped the charts in his native Australia with his EP, "Wild". The singer-songwriter's first studio album is due to be released in December, promising a further surge in popularity for the already beloved vlogger.
Zoe Sugg (Zoella)
One of the most-watched YouTubers in the UK, Zoella has to her name a book, a range of beauty products and numerous television appearances. The twenty-five year old mainly vlogs about makeup, fashion and her daily misadventures. Her influence has been pinpointed by the Telegraph and the Teen Choice Awards, amongst others. Also worth watching is Zoella's boyfriend, Alfie Deyes (ThePointlessBlog), and her vlogger brother, Joe Sugg.
Emma Blackery
Another musical YouTuber, Blackery maintains three separate channels on YouTube, including a gaming channel and a lifestyle channel. She has released three EPs and announced last month that she is in the process of recording a fourth. Blackery has also used her platform as a popular YouTuber to speak about important issues, particularly women's issues as a self-identified feminist.
Brian O'Reilly (BryBry)
Malahide-born singer-songwriter BryBry is one of Ireland's more influential YouTubers. He fronted a well-publicised online campaign known as Cut Cake Not Wrists which sought to support young people experiencing problems with self-harm and mental health issues, and has consistently acted as an ally towards the LGBTQ community. Earlier this year, BryBry toured the UK, Ireland, Australia and New Zealand with fellow music vlogger Dodie Clark (Doddleoddle) and now plans to embark on a complete world tour, visiting every country in the world.
John Green and Hank Green (Vlogbrothers)
The original YouTubers, the Green brothers have come a long way since the early days of Brotherhood 2.0. The Nerdfighter community (a nickname given to fans of the Greens, remember they fight for nerds, not against nerds!) has exploded with the growing popularity of John Green's novels, and this exposure has benefitted the brothers' YouTube channels also. They are arguably the most well-rounded YouTubers on the list, covering a range of interests, including books, activism, gaming, politics and history. Undoubtedly central to the culture of vlogging, John and Hank cannot receive enough phrase for their contribution to the lives of young people through education, charity and political activism.
Dan Howell (danisnotonfire) and Phil Lester (AmazingPhil)
Dan and Phil are household names amongst the younger generation online. Previously the hosts of their own program on BBC Radio 1, their YouTube careers have continued to grow in popularity since the discontinuation of their radio show. The release of their book, The Amazing Book is Not on Fire, last month, the enormous fandom of Dan and Phil now has the recognition it deserves, with both vloggers sporting hundreds of millions of views on their main channels.
Skylar Kergil
Amongst the more prominent voices of the transgender community on YouTube, Kergil has made videos documenting his transition for six years. A prominent activist and educator on trans issues, Kergil made a name for himself as a public speaker while studying at Skidmore College in New York State. He is also known for his pursuits as a musician, having released an album and an EP, both funded by kickstarters.
Jenna Marbles
The most subscribed-to female YouTuber, Jenna Marbles is primarily known for her comedic videos. Some of her vlogs have attracted media attention, particularly her video on "How to Avoid Talking to People You Don't Want to Talk To", which was reported on by the New York Times. Furthermore, she co-hosts a podcast with her boyfriend, Julien Solomita, and has appeared in videos for other YouTubers, including as a guest voice actor in an Annoying Orange video.
Zinnia Jones
Similar to Skylar Kergil, Jones uses her platform to draw attention to transgender issues. Her analysis of situations affecting trans people is scientific and steeped in free thought, and offers a rational response to transphobic ideas which is very important when defending trans people from hatred. Jones has attracted controversy for her views on religion and secularism and her assertive style, but her vlogging is very important in the issues it addresses and brings a fresh breath of air with new ideas to the table.