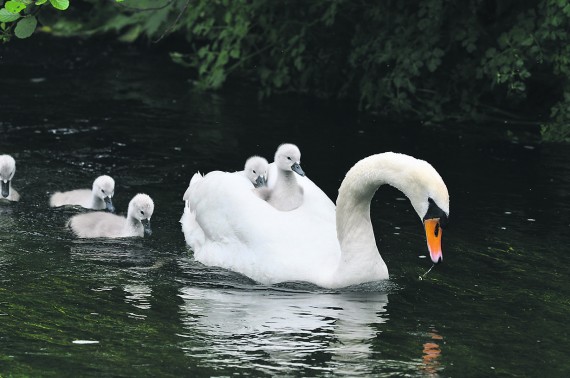 By Liz Gabbett
What is a BioBlitz?
It is a 24-hour event where teams of volunteers, scientists and students find, identify and record as many species of plants, fungi, animals, birds, insects and microorganisms possible in a defined area. It is a snapshot in time of an area's biodiversity.
Why a BioBlitz in UL?
The UL Environmental Committee want to raise awareness of the rich biodiversity that is here on our beautiful campus. It's a fun event where scientists, students and the general public get together to learn how wildlife is studied and recorded.
We will also be competing against other colleges for the title of Intervarsity BioBlitz 2015 champions.
When is it?
It takes place from 5pm on Thursday 24th September to 5pm on Friday 25th September (Week 3 in UL speak).
Keep an eye on www.ulsu.ie and www.ul.ie for more information on nature walks closer to the date.
Where does it take place?
The entire campus is our study area and Dromroe Village Hall is our control centre where the data is uploaded.
Who can take part?
All students and staff are invited to take part. We particularly welcome and need people, not necessarily UL members, who can record specific species types. The organising committee would really appreciate your help to identify and record the wildlife on campus.
Please get in touch at ULBioBlitz@ul.ie if you can help out.
How can you take part?
Anyone can take part by simply using Twitter or Instagram to upload a picture of a plant, animal, insect or bird you see on campus, in the description insert #ulbioblitz2015, the name of the species (if you know it) and where you found it. You can even start now if you wish to practice.
We will have nature walks with experts on birds, plants, insects, water habitats etc. that people can attend during the 24-hour period. As these walks are weather dependent, a timetable of events will be posted closer to 24th September.
The Origins of BioBlitz
BioBlitz started in the USA in 1996 and since then national parks all over the world have run an annual BioBlitz as a fun event to get members of the general public involved and inform them about biodiversity in their local area.
The first Irish BioBlitz took place in 2011 and the Irish National Biodiversity Data Centre (NBDC) have run annual BioBlitzes since then.
In 2014 the Green Campus national committee and NBDC organised the first intervarsity competition where NUI Galway were the victors.
UL Environmental Initiatives 
Here in UL we have the most beautiful campus in Ireland and it is a serious contender for the title worldwide. Our founders picked a beautiful location beside the majestic Shannon, giving a wide variety of habitat types and ample expansion space for our university.
UL has many environmental gems you may not be aware of… 
Did you know that UL has an orchard? It can be found behind Kilmurry Village.
We have a rooftop vegetable garden in the Main Building, D Block, first floor.
There is a honey bee apiary just behind the fisherman cottages down by the river.
A UL Masters student, Yuki Jiang, with support from UL Arts Office and UL Buildings and Estates, developed an App called UL Trails that anyone can download from the App Store. This App has three sections: Campus Art Trail; Arboretum Trail; and Flora and Fauna Trail. The Flora and Fauna trail is a sample of the wildlife that can be found on campus.
Each year members of the UL Environmental Committee together with outside volunteers do a riverside clean-up. The UL Kayak club also do a river clean up, including the islands you can see from the Living Bridge.
Last year the UL Environmental Committee, together with UL Photographic society, ran a competition for the best photo of wildlife found on campus.
For these and other reasons, UL is ranked 11th in the world for its efforts towards campus sustainability.
This UL BioBlitz is about encouraging you to learn more about the natural environment around us here in UL and you don't need to go far to explore your inner David Attenborough tendencies.
We all need to take responsibility for the quality of the environment we live and work in and to do that we need to understand it a bit more.
So get involved in #ulbioblitz2015.
By the way, if you see people scouring the grassy areas in Week 4, they are probably looking for bugs and not magic mushrooms as was roared out of a Dromroe resident's window while I was surveying for bumble bees last year!