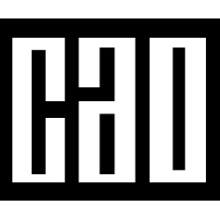 By Naomi Deevy
The University of Limerick has experienced a strong increase in the number of CAO applications for its 2016 programmes, with the highest number of first preferences ever, rising over 4 % on 2015 applications. This very positive result shows further improvement on the increased levels of applications experienced last year in 2015 when UL first preferences increased by 13% over 2014 figures.
Interest is up in Arts, Humanities and Social Sciences. UL's politics programmes have seen an increase in applications and first preferences with Politics and International Relations up by 40% in overall applications and a doubling in the number of first preference applications for UL's Politics and Public Administration degree programme.  The new BA in Criminal Justice programme commencing in September has proven very popular with over 560 applications and 88 first preference applications.
UL's business programmes remain popular with an increase in applications for the general Business Studies programme and a significant increase of 65% in first preference applications for International Business.
Bucking the national trend of a decrease in demand for medicine programmes, UL's Graduate Entry Medicine programme registered an increase in first preference applications of 3%. Physiotherapy is up by 3% and overall application numbers are up for all of UL's nursing programmes reflecting the national trend.
There have also been very significant increases in STEM (Science, Technology, Engineering and Maths) programmes. First preference applications were all up for Aeronautical Engineering (27%), Construction Management and Engineering (51%), Civil Engineering (26%) and the general Engineering Choice programme saw an increase of 10% in first preference applications. Application to UL's B.Sc. in Energy went up by 20%, Maths and Physics is up by 18% and Product Design and Technology saw an increase in first preference applications of 17%.
Mathematical Sciences saw an increase of 40% in first preferences and 38% more people chose UL's Pharmaceutical and Industrial Chemistry programme as their CAO first choice. First Preference applications to UL's IT programmes have increased with Multimedia and Computer Game Design up by 14% and Digital Media Design up by 22%.
Professor Paul McCutcheon, Vice President Academic and Registrar, UL welcomed the positive results, saying: "UL's programmes continue to be highly sought after by students with excellent Leaving Cert results. Over half of our existing programmes saw an increase in First Preference Applications with students continuing to place UL number one on their CAO form." This surge of interest in UL's programmes continues to reflect the positive growth seen in previous years and suggests it will continue in the coming years.