UNIVERSITY of Limerick students have established a Peer Listening Network (PLN) to help deal with the lack of support currently available for students in this area.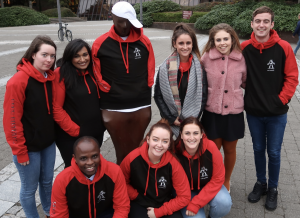 UL have failed to re-appoint a consultant psychiatrist this year-  and with the Association for Higher Education Access and Disability (AHEAD) reporting a 46 percent rise in the number of students with mental health conditions in the 2016/17 academic year, the new service could prove to be invaluable.

Sinéad Morley, a first year M.A Psychology student, and member of the UL Peer Listening Network believes the service is necessary. She explained to An Focal that: "With the counselling service being put under severe pressure, and waiting times of up to a few weeks, it was necessary to put a service in place to provide people with someone to talk to. Either before counselling, or for those who feel that they don't need/require counselling."

The UL Peer Listening Network follows a similar structure to the service in Trinity College Dublin and the London School of Economics. It is a relatively new service within Irish universities.

Each Peer Listener goes through an interview process and receives 10 hours of training facilitated by the Limerick/Tipp Samaritans.
The experience is a positive one according to Sinéad, " It involves a couple of intense training evenings but it connects you with the great cohort of Peer Listeners who are already here. It also allows you to get to know more about, and share your knowledge of all the services that UL has to offer."

Ms Morley has worked with at-risk youths in Cambodia since completing her undergrad in UL a few years ago, and heard of the service after her return to UL this year. She thought it was an excellent idea.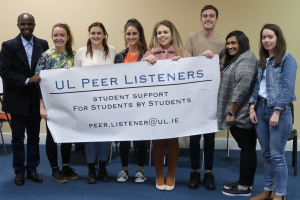 She said: "The service is there for whoever needs it. No matter how big or small you may think the problem is, it always helps to talk it through with someone. Even if all you need is to have a coffee with stranger to vent at. Don't be shy, it's literally what we are here for!"

Students can contact the Peer Listeners Network by email on: peer.listener@ul.ie

Or you can contact them on Facebook at: https://www.facebook.com/ULPLN/