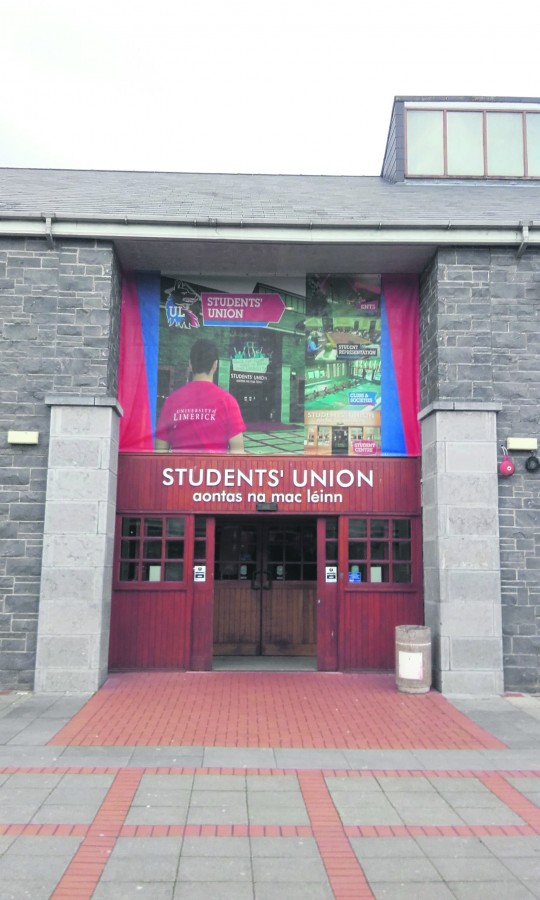 By Tomás Heneghan
Students at the University of Limerick (UL) today voted 2,912 (78.75 per cent) votes to 786 (21.25 per cent) in favour of a new campus student centre and improved sports facilities.
In total 3,698 students voted, which was over 26% of the total student population who were eligible to vote in the referendum.
The project, which is expected to be completed within three years, will cost €28,590,000 in total, however the levy to be paid by students will only fund 55 per cent of the entire project. The University itself will cover the remaining 45 per cent of the overall cost.
A similar referendum was held previously in both 2012 and 2014, however the two failed to gain enough votes to pass, despite both winning more than 60 per cent of the vote.
This failure on both occasions was due to the required qualified majority imposed on UL referenda, meaning more than 66 per cent of students would have to vote in favour of any proposal for it to be passed.
Earlier this year, UL's Student Council decided to remove the qualified majority rule for referenda, allowing today's referendum to pass with a simple majority vote, despite the final 78 per cent 'yes' vote today.
The levy now to be introduced will see students begin to pay €36 per annum for two years, beginning in the 2017/2018 academic year. The levy will then rise to €90 per annum from 2019/2020 and will increase by €2 per annum following this.
The University has also committed to paying the costs of maintenance and operational costs of the new student centre.
The current student centre was built almost 20 years ago for a student population of 7,000. The student population presently at UL has increased in the intervening period to close to 14,000.
The project is set to primarily include a new student centre with rooms for use by UL's 70 clubs and societies; a large chill out space; new kitchen facilities which students can use free of charge; new entertainment facilities; multi-functioning study rooms; a new performance area; a new debating chamber; and a mindfulness room.
The project will also include re-development of Maguires training pitches on campus; development of multipurpose all weather pitches; a rock-climbing wall; and a diving pool.
A further benefit to the students of the referendum's success will be that the Students' Union will receive €300,000 of a capitation fund.
Due to budgetary cuts in recent years, the money received by the Union from the University had been frozen at cost which covered the day-to-day running of the Union. However the Union will now receive €300,000, with this fund expected to increase by approximately €120,000.
This increased funding will now allow ULSU to recruit new staff, invest more heavily in campaigns and increase funding for clubs and societies at the university overall.
Prior to this incoming levy, there was a levy placed on students for UL's Boathouse over a decade ago which ran until recent years.
Voter turnout for today's referendum was somewhat lower than the number of students who voted in both the 2012 and 2014 referenda.