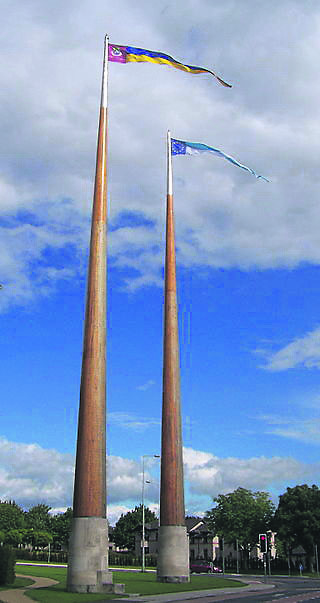 By Tomás Heneghan
The UL Workplace Watch group, which aims to address issues in the workplace in UL, was renewed last month following a meeting of a number of staff, including the Postgraduate Students' Union (PSU) President, Seán McKillen.
The group has a number of concerns regarding employment practices within UL, one of the most serious being the issue of precarious employment.
The first meeting of the group this academic year saw a number of a issues raised including the creation of a new teaching position in UL, termed college teachers.
PSU President, Mr McKillen told An Focal he saw the new positions of college teachers as being a "catch-all" for junior staff at UL. He said college teachers are subject to a lower grade of pay than the already established teaching assistant positions.
A further issue raised at UL Workplace Watch's meeting was the high teacher-student ratios. Mr McKillen explained that the number in some case as it stands goes beyond 25 students per teacher. He said it should ideally go no further than 15 students per teacher.
The high teacher-student rations are viewed by Mr McKillen as "unworkable". The result of this would be less time in which a tutor can assist students in their subject area as there would be more students and less time to deal with all on an individual basis.
Another issue raised at the meeting was the use of UL postgraduate students as tutors and the difficulties this presents.
Mr McKillen explained that in some cases students are not receiving proper training in the subject they are expected to tutor and that some are finishing their undergraduate degrees in June and beginning their postgraduate courses and tutoring in entirely different subject areas in September.
Mr McKillen said in one case he knew of a taught Masters student who was beginning a new subject area at the beginning of an academic year while also tutoring in that subject during the same period.
The group now hopes to begin raising its concerns throughout the university and bringing those concerns and issues to the upper levels. The group is also keen for those who have difficulties with workplace issues in UL to contact them by email at ulwwfeedback@gmail.com to discuss the issues further.
UL Workplace Watch was originally formed in October 2014 to deal with workplace issues which arose at the that time.
In December 2014 An Focal reported on the situation of precarious employment at the university. In one case a postgraduate student working on a PhD said he found himself borrowing money from his girlfriend in order to pay for transport to and from the university for the same work which was "actively blocking" his income from the Department of Social Protection.
He described the situation as "a complete farce" and said that everyone he had spoken to on the issue was "wonderfully pleasant" but that "they have their hands tied by a ridiculous system."
There were also a number of other personal accounts from staff members who had concerns regarding the employment practices at UL.
Following this, the UL Workplace Watch group held a conference at the university to address these issues and bring them to public knowledge.