When Cillian Sherlock entered his first year of Journalism and New Media in the University of Limerick, he had no idea that he would conclude his studies as an award-winning journalist.During Cillian's final year in UL he, along with some of his classmates, entered a competition held by Limerick's Live 95FM. The students were to record an hour long current affairs radio show on a topic of their choice. The show would include pre-made packages created by the students themselves.
Cillian's winning show discussed road safety, focussing in particular on driving under the influence of drugs. "Although road safety as a news topic is kind of evergreen – I was focusing on Henry Street Traffic Corps and the newly announced roadside drug testing legislation. I used clips from the Road Safety Authority interspersed with voiceover and an interview with Inspector Paul Reidy."
The UL graduate used his previous work with the Road Safety Authority as inspiration for his radio show. The work he carried out for the RSA kept him interested and more importantly, well informed on developments on road safety in Ireland.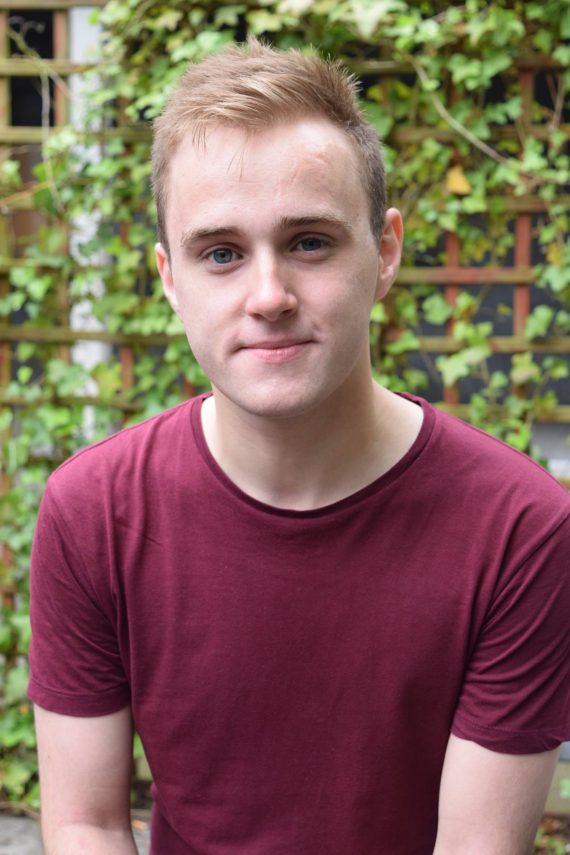 Furthermore, Cillian's knowledge of what subjects interest audiences greatly benefitted him. "Road safety, including driving under the influence of drink or drugs, is always a topic that people are interested in. This legislation seemed to come out of nowhere and was generating a lot of discussion. This ranged from people publicly welcoming the changes to anonymous, self-identified casual drug users online who raised concerns over the efficacy of the tests. I think a lot of people are also interested in the work of the Traffic Corps and the interview with Inspector Reidy helped illuminate that."
When asked what it takes to become an award-winning journalist, Cillian, slightly embarrassed, explained he had never thought of himself as such. However, he wasn't shy to admit "the cliché that it takes dedication and hard work" was of definite truth in this case. The young student believes that "anyone can do what a journalist does, but to be a good journalist you need a strong news sense and a passion for finding and explaining the truth in an engaging way. There's an innate curiosity there and a bit of charm helps too."
UL and the lecturers that he has worked with throughout his studies were also huge factors in not only Cillian's success but the success of his classmates as well. "I used to be really shy about self-promotion and putting myself forward for these kind of things but our lecturers have been really supportive of us all and over the last year motivated us to enter a number of awards. We've been really successful – I was in a class of award winning journalists."
So, what's next for Cillian Sherlock? The young journalist has just completed an eight week Google fellowship with Independent.ie. With only five fellowships available in Ireland and hundreds of applicants, Cillian although deserving, was lucky enough to secure one along with two other UL students. Now, after finishing the "perfect way to start my career", Cillian is set to fill the position of digital journalist and sub-editor with Landmark Digital.
As for long-term plans, Cillian explains, "I'm in the same boat as most of my classmates. We all want to travel and we all want to secure a job. We've cultivated a great skill base and garnered a lot of experience but there isn't a great market for journalism graduates. I was lucky to get that Google fellowship and I'm lucky again to be slotting into this Landmark Digital role soon." However, Cillian seems confident in his skills following his education in UL. "The media landscape is changing though, and these days you need to have a wide range of skills and be able to adapt. The skills I learned for radio, for example, can be translated into podcasting or adding extra depth to online written pieces and experiences."
The future seems bright for Mr. Sherlock where he hopes to "do more video work and cover topics I'm passionate about like human rights, law, and social exclusion" as well as combining his love of travel and reportage by reporting abroad, something he has had a taste of previously.