By Janice O'Gorman
UL Trampoline and Gymnastics Club are set for a big year ahead, we're hosting intervarsities which is a huge occasion in the student trampoline world. I know impressive right. For us this is an exciting time, there's lots of planning for the committee and we have to find somewhere to put a few hundred gymnasts for a weekend of fun, competition and debauchery.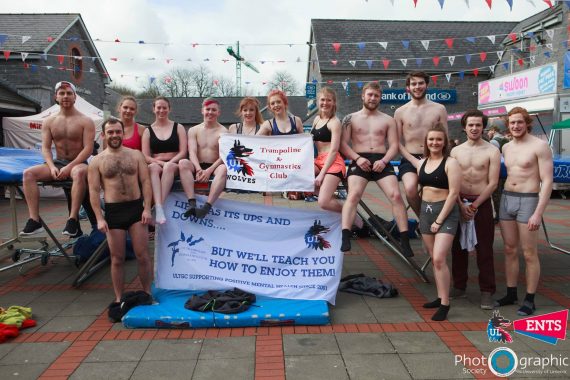 Student competitions are like no other, last year the theme was heroes and villains and hundreds of tramps (get your mind out of the gutter its' short for trampolinists) from 7 different Universities across Ireland descended upon Cork city for two nights for the chance to meet some new people, bond over a shared hobby and make some memories. It's not all nights out and poor decisions though, the next morning we were in the Mardyke supporting our team, sharing stories on the Wall of Shame (a mandatory part of every competition and source of major gossip), playing games like twister and of course doing what we all love, bouncing on a trampoline. We narrowly missed out on the win last year but we made some great friends and some even better memories which do not belong in the columns of a paper. So with these fresh in our head the excitement to host our own intervarsities competition is all around the club, the great news is this means it will be much cheaper for us and we can bring as many of our members as possible.
Last year we brought an unprecedented 50 people and were by far the biggest club and this year we're set to bring a bigger, better team. Thanks to our new trampolines and training up 6 more coaches we're in a fantastic position to effectively coach our new members and get you all doing some weird twisting, turning and bouncing. Not feeling competitive, well that's not really the point, competitions are for most of our members a huge social experience and everyone is in good spirits. Even the veteran gymnasts who want to win (like me) are there for the experience and excitement that comes with a varsities and that is always the priority. Although I would look good draped in gold medals.