The University of Limerick has been chosen to host the 2021 Tag Rugby World Cup – the first-ever iteration of the tournament to be held in the Northern Hemisphere.
The announcement was made within the last hour at Plassey House, and Mayor of Limerick City James Collins has said that Limerick hosting such a big event is a "big deal" for the city, and is a "game-changer" with regards to Limerick's pretensions towards hosting further international events on such a scale.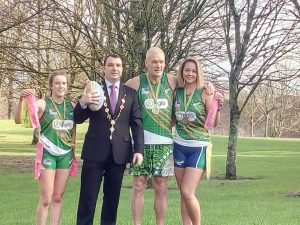 The tournament will take place entirely on the university grounds.
Matches will be played on the pitches, players will rest in the on-campus accommodation, and they will "get a haircut on campus if needs be" stated Stuart McConnell, director of the Tag Rugby Association.
The tournament will take place in August 2021, and over 3000 players are expected to take part, and they will bring friends, family and fans with them to Limerick.
This is the first version of the tournament to be held in the Northern Hemipshere – all previous versions of the tournament took place in Oceania – and Stuart McConnell stated that "the right choice was made in bringing the tournament to Limerick".
It is estimated that this will be a boost of 5 million Euro to the local economy, and according to Karen Brosnan of the Shannon Chamber, the legacy of the tournament "will be felt by all ages, across the continent of Europe".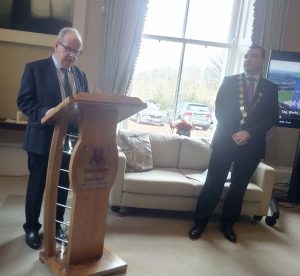 The President of UL, Dr. Des Fitzgerald spoke at this morning's announcement, and said that the fact the University of Limerick was chosen to host the tournament is a testament to the "vibrant grassroots movement" of tag rugby in Ireland, and was proud of the "diversity of participants in the tournament".
He also went on to state that at 10 University of Limerick alumni, past and present, were part of the wider Irish panel that played in last year's tournament in Coff's Harbour, Australia.
The director of the Irish Tag Rugby Association (ITRA) Simon Bewley said that today is a "very proud day" and a "perfect way to celebrate our 20th anniversary as an organisation".
Mr. Bewley founded the organisation following a trip to Australia in 2000, and has been seen as the figurehead of the Irish love affair with tag rugby.
The Director of Sports at the University of Limerick David Mahedy was also beaming with pride after the announcement, stating that this backs up UL's claim to be "Ireland's Sport Campus".
He stated that it may be well and good claiming that title in the marketing of the University, but the fact that UL can back up such claims by hosting this tournament, the World Down's Syndrome Swimming Championships and the Community Games on campus backs up the claims – and no other campus in Ireland can claim that title.