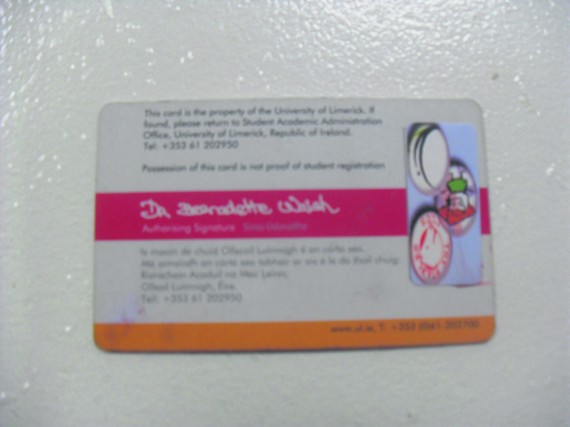 By Amy Lee Fox
Whether you're a new first year or even just a nostalgic older student you probably have a flustered recollection of your first day. You may remember a talk about funny stickers on the back of the student card in the SU but not be completely sold on what they're for.  Something to do with proving you're 18? Or something to do with Freshers Week?
Wrong. There is a widespread misconception that the sticker proves you're 18 and acts as an ID for events on campus. This is incorrect, so here's a quick low-down on what that sticker really means.
Simply put, the stickers on the back of your student card make you a member of any of the four bars on campus, including the Scholars, Stables, Pavilion and Sports Bar. You have to be a member to attend these bars, the same way you need a student card to access the library. That's why in Fresher's week it's important to get your sticker as early as possible to avoid missing out on any events taking place in these venues.
Member's club stickers are regularly checked all year round though, so it's still a good idea to take good care of yours regardless of the time of year.  If you lose your sticker or damage it you will have to pay 2 euro to have it replaced.
You have to be 18 to become a member and must show ID when acquiring a sticker. But be warned that these will not be taken as ID on campus so always bring a reputable piece of ID with you.  They are not a legitimate form of identification because they don't identify you specifically and therefore can be passed around among students making them often impersonal.
But what if you have a friend visiting and want to show them the glory of the stables on a Friday night and they're not a member? Don't fear, it's possible to sign in a friend who isn't from UL on your own membership but this has limitations with a maximum number having been set.
How do you acquire a sticker? Stickers are just €2, great value for membership of four very different but equally respectable bars and available from SU reception all year round. Fill out a quick form available at reception, bring some ID (Passport or Driver's Liscence) get your sticker and you're ready to rock!