By: Mike Finnerty
Good News: Disney now owns the rights to X-Men and The Fantastic Four, which means the Marvel movies can now be accurate to the comics.
Bad News: Disney now control 40% of the film distribution market, and thousands of people are out of a job.
But hey, at least Wolverine gets to dab with Spider-Man after kicking Galactus in the face or something.
Disney, in their ongoing attempt to be as rich as a mid-sized European country, will formally complete their takeover of 20th Century Fox overnight.
Fox News, Fox Sports, and Fox, the TV channel, will still exist in their current form, but in the process, Disney now owns a staggering amount of Fox's portfolio.
The television channel FX, home to such edgy and subversive shows like It's Always Sunny In Philadelphia, Atlanta, Fargo, and American Crime Story are now under the Disney umbrella.
On the film side, Disney has also acquired Fox Searchlight, who have won 4 of the last 10 Best Picture Oscars for movies as diverse as Birdman, 12 Years A Slave, The Shape Of Water and Slumdog Millionaire.
The fact Disney own the rights to such bastions of artistic expression and heft should concern any movie-goer or TV-watcher.
Disney are still first and foremost a family brand, much like Nintendo, and as such have their media polished to the highest standards to make sure it's fun for all the family.
Why else do you think Sky Cinema showing Infinity War was advertised so heavily over Christmas on TV?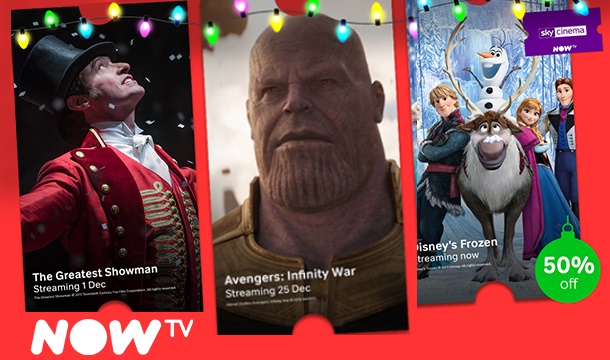 Their brand is wholesome family fun.
However as well all know, you can't just trot out Frozen or Captain Marvel every week – audiences went something with a bit of weight and heft to them.
With Fox's more, shall we say, more alternative sensibilities, one must wonder what this spells for more high-brow awards season movies from Fox Searchlight or FX's latest foray into pushing the boundaries of what is and isn't acceptable on basic cable television.
There is a school of thought that Disney would leave their acquisitions well enough alone and merely act as the parent company (Miramax and Touchstone were under the Disney family name at one stage – Pulp Fiction was technically a Disney movie!) while they focus on the superhero and blockbuster franchises they paid 71.3 billion Dollars for.
Indeed, The Simpsons may end up becoming an interesting casualty of all this.
Since the show is a loss-leader for Fox but makes it money back in merchandise and syndication deals, Disney might quietly pull the plug on the show that should have been cancelled 20 years ago regardless.
While the show is still technically broadcast on Fox, the syndication rights and distribution rights are in the control of FXX – which Disney now own.
When it comes to brass tax, this deal is bad news for any consumer of pop culture.
One studio controlling nearly half of all the distribution in the world of studio filmmaking is anathema to artistic expression.
Once the ink dries, Warner Brothers will be left as the second biggest studio out of the traditional "Big Five" – a studio who proclaimed in 2017 wouldn't give any directors apart from Christopher Nolan or Clint Eastwood final cut.
As we all know, the Marvel movies and Disney-era Star Wars movies haven't exactly been the most director-friendly projects either.
An Edgar Wright Ant-Man movie was what the world needed.
A Lord and Miller Han Solo movie was what the world needed.
Thor: The Dark World was not what the world needed, and is a reprehensible movie that should be tried in front of The Hague for crimes against cinema, but Patty Jenkins would have made it a good movie.
The studio landscape and films at large thrive when directors are let loose.
When the two biggest players in the industry want everything tightly controlled and leave little room for experimentation, the art form suffers.
If this sounds familiar, this is precisely the environment in Hollywood circa the late 1960s, pre the New Hollywood boom of Spielberg, Coppola and Lucas and the influx of hot European talent like Milos Forman and Paul Verhoeven.
Disney owning the rights to Avatar, Planet Of The Apes, Alien, Die Hard, and Kingsman sounds great.
One company becoming judge, jury, and executioner of the visual medium is not.
When Disney inevitably tries to buy a country, remember I called it first.