Whiplash will be shown on Monday, March 25th at the University Concert Hall in UL.
It's been five years since Damien Chazelle's second film, Whiplash, premiered at Sundance.
It won the Grand Jury Prize at the prestigious festival, and eventually went all the way to the Oscars, receiving a Best Picture Nomination and a Best Adapted Screenplay nod.
Whiplash eventually took home three on the night, with J.K. Simmons' win for Best Supporting Actor widely regarded as one of the most deserving wins in recent Oscar history, along with gongs for Editing and Sound Mixing.
The real success of Whiplash was winning J.K. Simmons an Oscar after years of "Oh, that guy!" performances for the likes of Sam Raimi and The Coen Brothers, but on a grander scale, it introduced the world of cinema to one Damien Chazelle.
Chazelle is your atypical modern director.
Child to middle-class academic types, the New-Jersey raised Chazelle was a jazz drummer for his local high school, but soon went down the filmmaking path.
And the art form of film is all the richer for that fork-in-the-road moment.
Damien Chazelle's debut film, Guy and Madeline On A Park Bench, was made as part of his thesis project at Harvard.
It was there he began perhaps the most prolific and iconic director-composer partnership since Tim Burton and Danny Elfman or Steven Spielberg and John Williams.
Following that, he was a hired gun scriptwriter, working on fairly forgettable films such as The Last Exorcism Part 2 and Grand Piano (which, in hindsight, seemed like the first draft of Whiplash) and worked on a script that eventually became 10 Cloverfield Lane.
After building up enough cache within the industry, he entered an 18-minute short film version of Whiplash to Sundance in early 2013 as a proof-of-concept to attract investors.
One Jury Award for fiction later and 3 million dollars secured, Chazelle set about making Whiplash, and the rest, as they say, is history.
It's difficult to understate how magnificent a film Whiplash is.
From that first wide shot of the hallway and seeing a Miles Teller's tense figure behind a drum kit and seeing the camera hover Sam Raimi style towards the drumkit that is being pounded, the films sweats grit and oozes tension before a line of dialogue is even said.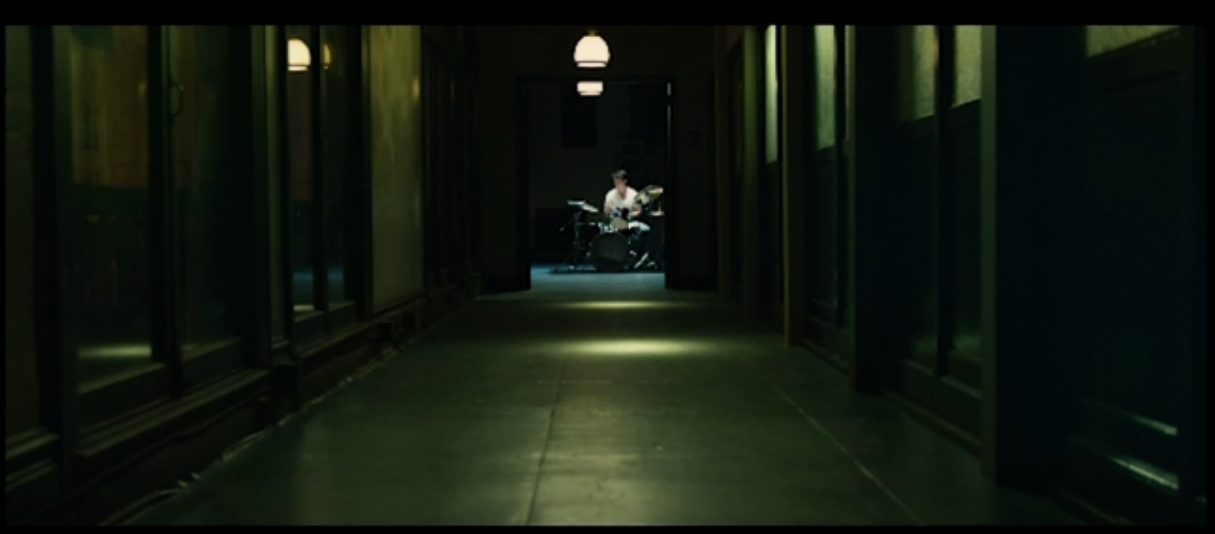 Then a mere 94 seconds into the film, we're introduced to Terence Fletcher, one of cinema's most enduring villain characters.
I literally could go frame-by-frame with this film like the Zapruder tape (this was the film that inspired this writer to pursue a degree in film after all) but for those who haven't seen it and those who missed it on the big screen upon its early 2015 Irish cinematic release, you owe it to yourself to see Whiplash on the big screen.
Chazelle followed up Whiplash with La La Land, and it's rather unfortunate that film's lasting cultural legacy is "that movie that Moonlight beat to Best Picture" and countless TV singing show auditions.
It truly is a throwback to the Stanley Donen musical sensibility and Chazelle's own tendency to pepper his bombastic long-take scenes with scenes of Noah Baumbach style dialogue between his characters.
Chazelle became the youngest-ever person to win Best Director at the Oscars with the movie, achieving the feat at the tender age of 32, and cemented his reputation as American cinema's next great voice.
Last year's First Man is perhaps Chazelle's best film yet, but it had the misfortune of coming out in an incredibly crowded market (who honestly saw Venom making that much money or A Star Is Born becoming a sensation?)
As such, it'll be condemned to countless "under-rated classics" lists in years to come as opposed to the cinematic touchstone it clearly is.
What sets Chazelle apart from the rest of his contemporaries is his unabashed affection for European cinema.
He wears his film school background with pride.
The Umbrellas Of Cherbourg was cited in the making of La La Land as a significant influence, he watched The Battle Of Algiers before making First Man, and the editing styles of Sergio Leone and Martin Scorcese were critical influences on Whiplash's editing.
Chazelle has a show with Netflix in the works called The Eddy – which is said to be a love-letter to jazz music and the French heritage he descends from.
The 34-year-old holds dual American-French citizenship and has mentioned in interviews a French uncle gifted him with a Citizen Kane box set as a child which he describes as "a testament descended from on high."
Regardless of what the wunderkind does next, you can be sure the critical community and the film-going public will be out in droves to see if he can continue his seemingly-unstoppable ascent to the pantheon of the art form.