Caoimhe Milner did not see the limitations of living in the small town of Nenagh Co. Tipperary as an obstacle when following her dreams.
The 20-year-old always enjoyed makeup and took a leap of faith at the incredibly young age of 16 and set up a business page known as 'caoimhemaimakeup' on the popular photo-sharing platform Instagram.
Milner attended Borrisokane Community College and it was within these walls her artistic flair for not only makeup, but the arts began to flourish.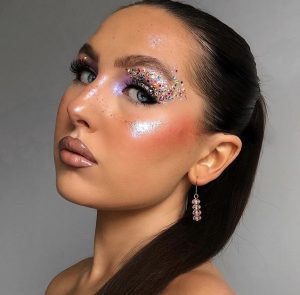 Caoimhe remembers her friends praising her makeup looks and encouraging her to set up a page to showcase her talent to a wider audience. It was then when Caoimhe's love for makeup and art collided and gave her the motivation to set up her page.
"I just remember we had a Christmas play and I auditioned for the lead role and I just missed it and something clicked that day and I set up my page and it was such a fluke moment"
Milner later received the lead role in the school play, and little did she know at the time it was the start of turning a hobby into a full-time business brand and career for herself.
Although Milner is grateful for her career she explains although she would not change it for the world there are some negative aspects to social media people may not realise.
'Instagram is only going to show you the highlights the best part no one is going to post I cried today and people forget and it is easy to forget that is not reality when you're scrolling through this perfect feed social media really is fake'
Caoimhe has grown her platform into a following of 11.9 thousand followers and continues to grow it daily. 
This has allowed her to receive many opportunities and turn this once hobby into a career being self-employed since the outstanding age of eighteen.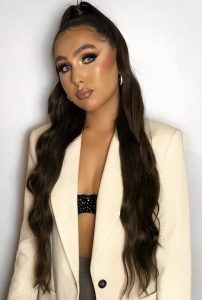 She aims for her platform to be a place of positivity where everyone feels welcome to enjoy the variety of content she provides, and she also believes it is very important to interact with her followers regularly.
The entrepreneur believes in making them feel involved in the brand deals she takes and constantly reminds her followers she is grateful for everyone who supports her. 
Milner acknowledges regularly she would not be where she is today without the loyal support of each and every one of them.
Milner had a few words for anyone inspired to follow their dreams.
'Everyone has the same opportunity on this earth just stay true to yourself post what you like and take that leap and believe in yourself. You really just have to do what you want to do, and you really have to grab life and go for it.'