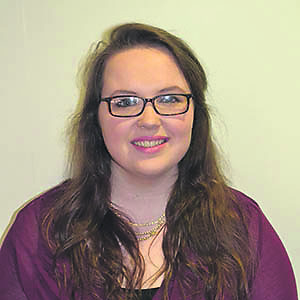 By Marian O'Donnell
Hello everyone and welcome to UL, if you're in first year, and welcome back if you're returning for what promises to be another fantastic year! To our fresher's, you are about to start a life changing experience and to our fourth years, this is your final year so make it count!
My Name is Marian O'Donnell and I'm your VP Academic Officer. My role is to advise, assist and represent students on all academic issues. My door is always open so if you just have a question, want to double check something or you have a more serious problem such as issues with lecturers or tutors, exams, repeats, course work, modules or you want to change course – there is no such thing as a stupid question, call in and ask! I know that it's only the start of the year and we shouldn't be talking about problems yet but that's what I'm here for, to ensure that your journey through this year is as smooth as possible. There is no question to big or small so call in at any time and ask me anything.
As part of my role I also work with Liz (our Democracy and Development manager) to develop and facilitate Class Reps and Student Council. They are our eyes and ears on the ground and are an essential part of the work we do here in the Union. SO if you are interested in being a class rep make sure that you pick up a form and get involved, whether you're in first year or fourth year.
Everyone who attends UL has one thing in common: you are all here to get a degree. Over the next year you will stumble across some books, write thousands of words, stray into the library and hopefully be a little bit wiser.
Make the most out of your year so you can look back in a few years time and start every sentence with "Remember that time we…" Try everything, do everything, and experience all UL has to offer such as Clubs and Societies, Class Reps, the President's Volunteer Award, the list is endless!
Don't cut corners. Procrastination will be your constant companion for the next year, that and the constant battle between a glorious sleep in and a 9am lecture.  You will skip lectures, miss tutorials and hand up essays late. You will struggle to balance the social life with the academic life, unless you're some kind of super-human – Go you! But for the rest of us mere mortals, it's OK to slip up now and then, but at the end of the day don't forget that you are in UL to get an education, to learn, to become infinitely or marginally wiser!
Don't forget you can contact me by email (suacademic@ul.ie), by phone (061 213 491), through almost all forms of social media and using carrier pigeons is actively encouraged.
After 4 years in UL I think it's good to impart some advice on our new students and some of the older ones.
Marian's Top tips for Surviving UL
1. Go to class! – seems like an obvious one but try and get up and head to those 9ams as well as the 5pms. If it's one you have to sign in for defo be there!
2.If you're in the wrong class get up and leave as soon as you realise – it will be more awkward if you stay there.
3. The print room is impossible to find – bring someone who knows where they are going or prepare to get lost.
4. Tutorials start week 3! So don't turn up by accident on Week 1 or forget to show up at all Week 3.