Awards season is well underway as the 2023 Academy Awards quickly approaches – here's a rundown of our dream wins and predictions for the main categories.
Best Picture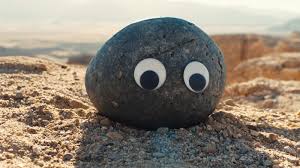 Personal Pick: Everything Everywhere All at Once
Prediction: 1. Everything Everywhere All at Once
2. The Fabelmans
3. The Banshees of Inisherin
Everything Everywhere All at Once is a rollercoaster experience demanding the audience's attention for the entire 2-hour 20-minute runtime making it my choice for best picture.
This messy multiverse extravaganza hypnotizes viewers switching from cheerful hilarity to painful anguish seamlessly.
The colourful frenzy is rooted in a universal emotional story of belonging, acceptance, and familial relationships, enthralling audiences worldwide.
Michelle Yeoh's strong leading performance is uplifted with an unbelievable supporting cast where, Ke Huy Quan is heartwarmingly charming, Stephanie Hsu gives us two unique characters who are equally witty and complex, and Jamie Lee Curtis teaches us a masterclass in comedic acting.
The transformation of Everything Everywhere All at Once from an unknown Indie Film to a blockbuster fan favourite has propelled the film into a top Oscar contender.
The invigorating storyline, creative costume design, strong ensemble cast and, intricate editing solidify this film as a full-package masterful piece of filmmaking.
A total of 11 Oscar nominations and a growing award collection places the film as a front-runner in this category. My top runner-ups are The Fabelmans and The Banshees of Inisherin both racking up multiple nominations this year but are failing to match the trajectory of Everything Everywhere All at Once.
Best Director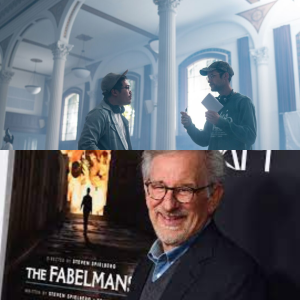 Personal Pick: Daniel Kwan and Daniel Scheinert, Everything Everywhere All at Once
Prediction: 1. Steven Spielberg, The Fabelmans
2. Daniel Kwan and Daniel Scheinert, Everything Everywhere All at Once
3. Todd Field, TÁR
The overwhelming love and support for the Daniels this award season is palpable. These young budding directors have been commended for the artistry behind their critically acclaimed blockbuster.
Their smaller budget film achieves its high feats because of the Daniels' craftsmanship and control over the camera. The Daniels' directing turns the convoluted chaos of the film into a comprehensive cinematic experience.
Despite this, Spielberg has my vote for best director over The Fabelmans, his homage to moviemaking. Spielberg is universally revered as a directing genius, so it's no surprise that he is top competition once again.
This notoriety compliments the plot of The Fabelmans, which follows the beginning of Spielberg's directing career, subsequently emphasising his direction over this film.
Under Spielberg's direction we as an audience are fully immersed in this delicate, nostalgic plot. The Academy directors will connect and relate to The Fablemans storyline and will accordingly award Spielberg in their own tribute to his filmography.
Best Actor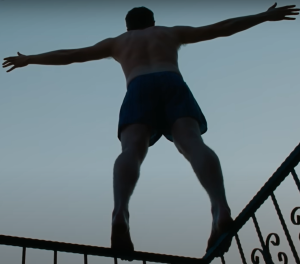 Personal Pick: Paul Mescal, Aftersun
Prediction: 1. Brendan Fraser, The Whale
2. Austin Butler, Elvis
3. Colin Farrell, The Banshees of Inisherin
Alongside everyone who obsessed over Normal People during lockdown and my Irish bias, Paul Mescal is my preferred choice for best actor this year.
Mescal is effortlessly compelling as the struggling single father attempting to shroud his depression for his daughter's sake and receives sympathy and commiseration from every viewer.
His devastatingly powerful performance is undeniably engrossing gaining him recognition in critic's circuits internationally. His admirable portrayal highlights the power behind subtle simple acting and naturalism in film. Unfortunately, understated depictions are not favoured by the Academy often favouring bigger transformations.
Therefore, Fraser's metamorphosis' in The Whale is more fitting of the expectation for the award. Fraser's return to cinema is a tour de force of acting not only for the psychologically challenging storyline but also in the physical modifications undergone for the role.
In this film, Fraser is irresistibly likeable whilst clouded in misery producing an irrefutably heart-breaking display. Moreover, winning an Oscar in Fraser's first homecoming after his unjust blacklisting would be a touching and uplifting triumph for the actor and the film community.
Additionally, Austin Butler is also a frontrunner for his potent Elvis imitation however I found Fraser's performance more captivating and sentimental pushing him above Butler in my predictions list.
Best Actress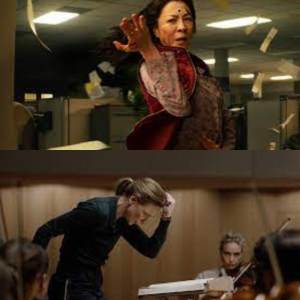 Personal pick: Michelle Yeoh, Everything Everywhere All at Once
Prediction: 1. Cate Blanchett, TÁR
2. Michelle Yeoh, Everything Everywhere All at Once
3. Michelle Williams, The Fabelmans
Michelle Yeoh is staggeringly exuberant in this film, providing this legendary star with a stage to excel in her field. Yeoh's character is a seemingly normal middle-aged Asian-American mother, yet her portrayal elevates this character morphing her into a complicated atypical heroine.
This film's ever-morphing plot allows Yeoh to display her range from ludicrous displays of absurdity to harrowingly brutal monologues. Behind this delirium, Yeoh delivers a fervent dynamic performance which acts as the backbone of the film.
Although Yeoh is indisputably a top challenger for the award, Cate Blanchett is my pick for the winner. Blanchett is domineering in TÁR as the boisterous unapologetically cruel maestro.
She is confident and unruly and comfortably takes centre stage governing the film. Her character is a formidable force who dictates the entire film accentuating Blanchett's command of the screen.
Blanchett is currently a two-time Oscar winner cementing her popularity and appeal to Academy voters and may yet win again.
The Oscars are set to take place at midnight in Ireland on Monday, March 13.