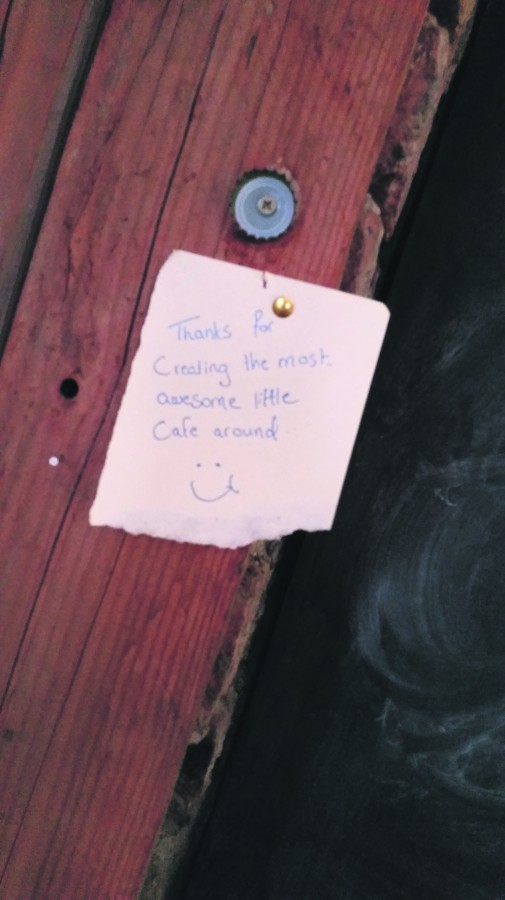 By Aisling O'Connor
The Stormy Teacup was located within Foxes Box in Limerick and opened its doors in April of 2014.
After a year and a half of service, the tea haven closed for good on Saturday, September 12th. However, it went out with a bang by hosting a farewell gig consisting of 4 musicians: Ann Blake, Kevin Quigley, Synead Twomey, and Jared Nadin.
With plentiful teas on the menu, shelves overflowing with books and eccentric ornaments, the place was oozing with character.
It proved to be a bitter sweet day with music playing and customers savouring their last beverages. I've never seen the little café so packed in all my time going there, as I spend my day perched upon the window ledge. Yet, it remained cosy nonetheless.
Thanks were expressed, quite a large mug for donations to help ease the financial burden on the owners, and the day finished with customers writing their fondest memories on sticky notes which were incorporated into an improve song by Ann Blake.
The Stormy Teacup hosted movie nights, book clubs, gigs, gatherings from UL's very own Tea Appreciation Society, and the likes of Treaty Comedy.
It was more than just a café.