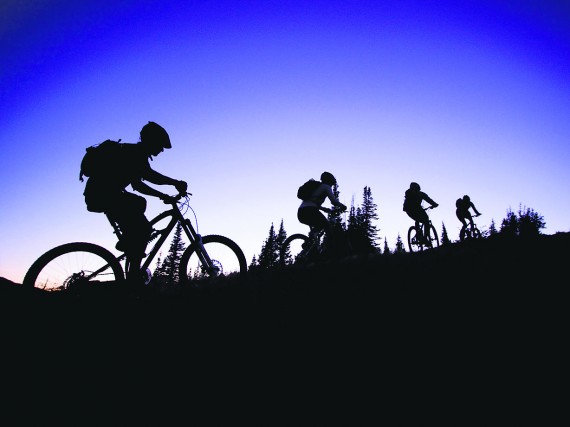 By Hatem Abnoun
Nobody understands the logic behind mountain biking – "Why would I risk a broken leg to ride a bike?!", which is quite reasonable but those people have clearly never been on top of Ballyhoura Mountains overlooking the Shannon and Limerick, red-faced and gasping for air from the long trek up to the top, only to realise that there's another 15 minute climb. Why do we do it, you ask? For the way down.
We recently ventured to Wicklow for three days to embark on our hunt for adrenalin. Ticknock sounded promising enough for the majority of us, so we stuffed the van with as many bikes as the doors would possibly accept and commenced our quest for trails. Some of us had four years experience on a mountain bike while others just came off their 'commuter bikes' and figured "why not?". It's never too late to start.
Saturday morning, GoPros charged, stomachs full (with stale coco pops and last night's pizza) and high morale, we finally set off to Ticknock. The trail to the top was certainly…ball-busting…but the way down made up for our suffering many times over. Whizzing past rocks, hopping over roots, darting through puddles and falling flat on your face, enough evidence for a day well spent on the trails!
Once our craving for adrenalin was satisfied, we set out on the long journey back to campus with cuts, gashes, the occasional deep wound and smiles on all our faces. You've never been mountain biking if you never showered and found new cuts and bruises every time you picked up the shampoo, and you most certainly will never understand why we do what we do until you try it for yourself.