The end of the semester is fast approaching, and UL Student Life are looking to elect the Student Officers for the next academic year. Nominations for Student Life elections began yesterday, March 8 and are open to all students looking to get involved in representing the student body.
Students who are interested in running for election can find all relevant information on the Election Hub section to the UL Student Life website. Potential candidates can take a quiz to see if they are suitable for the role, get advice on campaigning through the election workshops and read about the rules of the process.
Anyone who wishes to nominate themself for any Student Officer position must get 20 signatures from other students for the nomination to be accepted.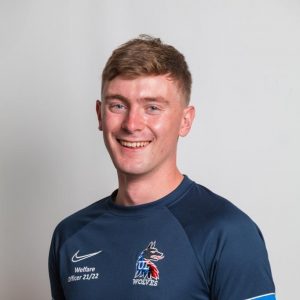 Seán Ó Maoilchiaráin described his specific duties as the current Student Welfare Officer and shared a little about his typical schedule for the day.
He said, "As the Student Welfare Officer, I'm responsible for advocating for the mental, physical and sexual health of the student body."
As a student officer, there are three key areas that Seán works within: campaigning (running awareness weeks such as S.H.A.G. week) representation (sitting on various committees in UL on behalf of the students) and signposting (where he can guide any student who is facing issues to the relevant supports around campus)
He continued, "Today is kind of hectic, firstly I have a meeting with the Student Information Support Coordinator about trends and issues arising within the student body.
Working as a Student Officer in UL is a full-time paid role, and they are responsible for representing the student voice at the highest level. Seán named three qualities that he believes are essential for his successor to have.
He said, "You couldn't do this job without being engaged with the student body. You need to know what's going on.
"There are great supports available to help you do your job, but you also need to be self-motivated.
"Lastly, I'd say you need to be outgoing and willing to go outside of your comfort zone. I think of it like this: people need to know who I am and why I'm here."
Nominations for Student Life elections close on Tuesday, March 15 at 12pm. All information about the elections can be found here: https://www.ulstudentlife.ie/get-involved/ul-student-life-election-hub/