Things You'll Miss from Prague – Prague v Limerick
By: Chloe O'Keefe
I'm back in UL, after a whole year of being off campus from my cooperative placement for the first half of 2018, and my Erasmus+ placement in Prague, in the Czech Republic, for the second half of the year.
Prague was amazing. I'm forever going to remember the fabulous experience and the people I made friends with.
It was a great source of independence, and a real eye-opener to different cultures- something I never really took much notice of!
I flew to Prague from Dublin on Sunday, October 7. I was lucky to have a friend accompany me for the first few days and help me settle in and adjust to life in a different country.
I didn't come back from Prague until the beginning of January, as the term times in Prague- and many fellow European countries are a bit different from Irish semesters, and so there were many exams to be sat, and even some papers still to be sent!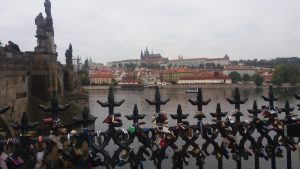 The (amazing) Public Transport System
I loved the transport system in Prague, the ease of getting from A to B is fantastic, – nd it's incredibly cheap to boot!
I paid the equivalent of €13 for a transport ticket (this includes the metro, tram and bus) for 3 months. For my co-op I had the lovely pleasure of needing to invest in a monthly ticket for the wonderful 304.
I think it was in and around the €60 for one month.
Buses and trams go all through the night and cater for all areas of Prague. Of course, if you are alone travelling home late at night it's always best to get an Uber, which is also so cheap. Like a few euro for a 15-minute drive- what a win.
Super cheap alcohol and nights out
Comparing to the countryside, going out in Limerick city and Castletroy isn't all that expensive. That said, comparing Limerick to Prague, I'll definitely miss the even cheaper nights out! Beer is so cheap, and as is nightclub entry.
A big part of the cost of nights out at home is taxis, which is barely a problem there because I had my travel ticket.
Lays
Lays are the best crisps ever. I don't know why they are so different to Walkers. That said, I tried putting Lays into a sandwich before and it didn't work to the same effect as a Walkers sandwich, so Walkers wins on that note, but I'm still sorry to be turning my back on Lays.
The chance of SNOW
It didn't snow as much as I would have loved during my time in Prague, and I'm disappointed that other parts of the Czech Republic actually get snow a lot more than Prague.
I think this is due to some boring science fact that Prague is a more central part of the country, but I don't know any more about it.
The times it did snow in Prague, made the country even more beautiful than what it already was. I didn't mind the cold because the scenery was amazing.
Christmas Markets
This is definitely a very seasonal thing to miss. Even if I were in Prague right now, I still would be missing Christmas Markets.
The Christmas Markets in December was so lovely and really added to the atmosphere of Christmas time in Prague.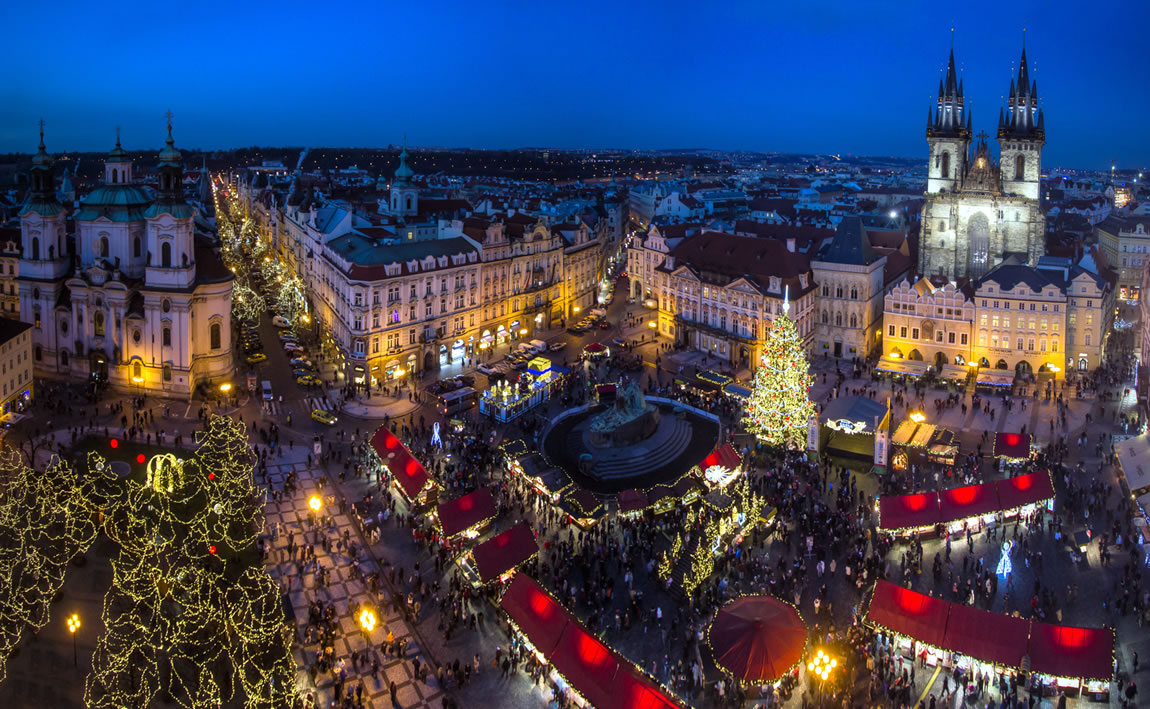 Erasmus is such an amazing experience, and I would strongly encourage everyone to grab the opportunity if it comes up! Prague- even just as a holiday destination- is definitely a bucket list city!