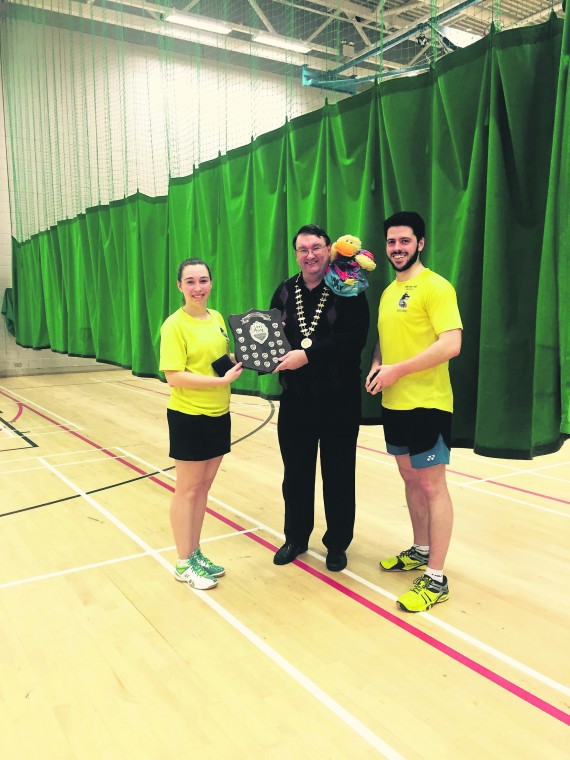 By UL Badminton Club
Welcome back from the Badminton Club! Second Semester is a busy term for the Club with many competitions running. The Limerick Leagues are beginning with UL being represented in five grades. We wish all our team members the best of luck. Last year our Grade E team won The All-Ireland in the League Event so we will be hoping for it again this year! The college intervarsities are being held this year by NUIG. UL will have two teams taking part. It is expected to be an excellent couple of days of badminton.  Since returning to college UL members have had various competitions.
Our first tournament for the 2016 Season was the Limerick Championships. A great event was held where one of members, Ciara O'Donovan reached the final in the three disciplines. She took gold with her partner Rita McCarthy, another UL member. She also was in a mixed partnership with Brian Griffin where they closely missed out on catching gold in the mixed final.
The last weekend in January saw members travel to Killarney for the Munster Junior Tournament. Fearghal Hughes and Áine Lenighan put on a cracking display of badminton to secure gold in mixed doubles, along with James Flaherty reaching Mens Doubles Final with his partner.  Well done to all who took part!
Training is up and running again on Mondays and Wednesdays at 9:15-11pm in UL Arena. All new members welcome this semester. Anyone interested joining the club is advised to request membership on the UL Wolves site and turn up to training on Monday or Wednesdays from 9.15pm. Membership for undergraduate students is just €10 for the year with equipment provided on the night if you don't have your own.
Like our Facebook page (UL Badminton Club) and Twitter page (@Ul_Badminton) to keep up to date with what is happening in the club. You can also email ulbadmintonclub@gmail.com if you have any queries. It's never too late to join so head on down to the Sports Arena and join in on the fun!