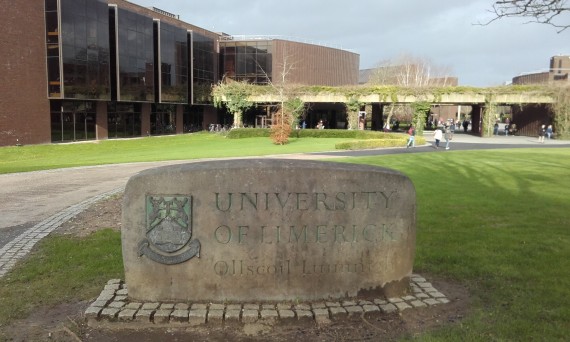 By Tomás Heneghan
The British ambassador to Ireland will today visit the University of Limerick (UL) for a discussion on the future British referendum on exiting the European Union (EU).
The public meeting, entitled 'The UK, Ireland, and the EU: Reform, Renegotiation, and Referendum', is being organised by the UL Department of Politics and Public Administration, in association with the British Embassy and Communicating Europe.
The British ambassador to Ireland, H.E. Mr Dominick Chilcott will be the keynote speaker for the event and will outline the UK's strategy to renegotiate its relationship with the EU.
Mr Chilcott will be welcomed to the University of Limerick by Vice President Academic & Registrar, Professor Paul McCutcheon.
Speaking about the upcoming event, Professor McCutcheon said: "I know I speak on behalf of all of us when I say how delighted we are to welcome this very important discussion to UL and we look forward to hearing the views on the UK's efforts to reform the EU and its upcoming referendum on EU membership."
Course Director of the MA European Politics and Governance programme, Dr Frank Haege, explained: "We have a line-up of political, legal, and economic experts who will highlight the issues at stake in the UK's efforts to redefine its relationship with the EU and the implications of a possible Brexit for Ireland."
The British government has in recent years committed to holding a referendum on the nation's EU membership. This referendum is due to be held by the end of next year.
UK Prime Minister, David Cameron has also been in negotiations with the EU recently in an effort to convince British voters to stay within the Union.
The public discussion will take place this evening at the Kemmy Business School at UL, starting at 6.30pm.
Other speakers expected at the event include Marian Harkin (Member of European Parliament), Dr Órlaith Borthwick (Director of Policy, Limerick Chamber of Commerce), Dr. iur. Patricia Conlan (Centre for Irish-German Studies, UL), and Professor Emeritus Edward Moxon-Browne (Department of Politics and Public Administration, UL).