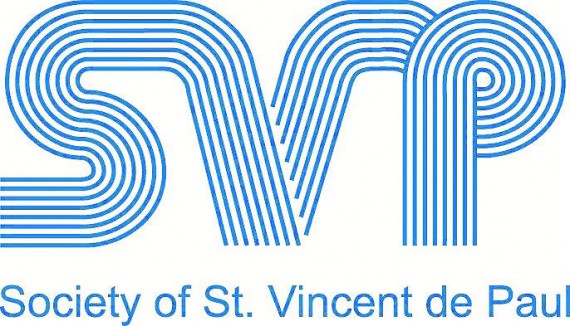 By Ciara Corcoran
Blood Bike Groups of Ireland
The Blood Bike groups of Ireland are volunteer groups dedicated to helping those who are in receipt of care provided by the HSE and private hospitals throughout Ireland. The Blood Bike groups of Ireland provide a 100% free service to any HSE or private hospital/clinic throughout Ireland, on an out-of-hours basis from 7pm to 7am Monday-Thursday, and a 24 hour service from 7pm on Friday to 7am on Monday (including public holidays), and they work to deliver any medical items that are deemed safe to carry by motorbike, and that are considered urgent or emergency.
Such medical items transported by the Blood Bikes groups of Ireland from hospital to hospital include life-saving blood, blood products, human tissue, patient notes, x-rays, scans, medicines and small medical equipment. The volunteer drivers from this out-of-hours medical essentials courier service all hold an advanced riding qualification, are all blue light trained, Garda vetted and have signed confidentiality agreements for patient notes enabling them to transport these life-saving medical items to hospitals and other health institutions quickly and safely.
The Blood Bike groups of Ireland are always looking to expand their services into other areas of the country, in order to continue to provide their free of charge service to the HSE by Blood Bike's unpaid volunteers. The various Blood Bike branches work in conjunction with one another, whereby they meet at a half way point where possible in order to transfer the urgent medical items from one bike to another, and this ultimately prevents bikes from being out of their particular region for a long period of time, and it also helps to reduce the fuel costs for the bikes.
The Blood Bike groups of Ireland must increase their fleet of emergency response bikes (which are fully kitted out and adapted to carry the medical products) due to the increased demand for medical services in Ireland and they must continue to fund petrol for the bikes (in excess of €300 per month) along with ensuring that all of the vehicles are insured, taxed and maintained for safety and functionality purposes. Funds are also necessary for the training of new riders along with the official high-visibility emergency blood jackets, which must be worn when traveling on a bike Furthermore, the Blood Bike groups of Ireland must consider the necessity of an emergency response car, in order to continue to transport life-saving medical items at times when weather conditions deem travel unsafe for two wheels.
Many of the bikes have names (such as Leah, Sophie and Juliet), and these names reflect some of the children and adults that the Blood Bike groups of Ireland have helped over the last number of years, by transporting life-saving equipment, blood and milk to them and the hospitals that they have stayed in.
Essentially, the service of transporting life-saving blood, medical notes, biological samples, etc. by hired taxi/courier/private groups from one hospital to another would cost the HSE thousands of euros per year; therefore, the Blood Bike groups of Ireland strive to deliver these medical items entirely free of charge, in order to relieve some of the financial pressure placed upon the HSE, and prevent the tying up of the ambulance service. This subsequently enables the HSE to put their saved funds to better use, and ultimately help to save more lives throughout the country.
SVP Drop-in Centre
The SVP Drop-In Centre Limerick was opened in November 2002 at the back of Ozanam House, Hartstonge Street. The Centre is currently open Monday – Friday from 10.00 am – 4.30 pm and on Saturdays from 11.00 am – 1.00 pm. Although the centre has 2 permanent staff members and 1 part time staff member, the running of the centre would be nothing without the help and reliability of over 30 volunteers.
The Centre offers services that support and improve the quality of the lives of people who are in need in Limerick City and the surrounding area.
The Centre provides Day Care Facilities to those who have nowhere to go including:
Street homeless who cannot access hostel accommodation.
Homeless people who are placed in Bed and Breakfast accommodation but who have to vacate their rooms during the day.
People in hostels who have a need to move out during the day and again have no place to go.
People with accommodation who are doing badly and living in relative isolation and poverty.
People living alone and in need of companionship and contact.
The Centre strives to empower individuals through the provision of advice, support and advocacy to clients and for equality of health provision through its work with the Partnership for Health Equity. The Centre works to create links between clients and other service providers that are best placed to help and provides excellent support to clients particularly those in the initial stages of renting accommodation and to those returning to education.
Tom Fylnn from SVP Drop in Centre Limerick enlightened us with the approach the centre takes towards its activities: "The approach to service provision is Person Centred, Non Directive and Non Judgemental. In keeping with the ethos of the Society of Saint Vincent de Paul the Centre offers services that meet the needs of the whole person."
A major goal of the Drop-In Centre is to help prevent the progression to homelessness by those in accommodation but vulnerable to becoming homeless. The Centre itself is a drug and alcohol free area that strives to be a place where people can spend time in a wholesome atmosphere. This atmosphere allows service users to utilise the services SVP provides to keep themselves from homelessness.
The Centre and its staff welcome service users and make them feel at home and support them with personal issues. One way in which this is achieved is through the Centre's Coffee Shop which provides soup, sandwiches, tea or coffee to the Centre's visitors. During its opening hours service users are welcome to remain at the Centre for as long as they wish, can avail of the shower and laundry facilities and request a change of clothes.
The Centre's staff help service users to secure accommodation and process rent supplement applications while continuing to support clients in the early months after securing accommodation.  The Centre supports service users with addiction issues through the implementation of a harm reduction model which aims to minimise the consequences associated with addictive behaviours. The Centre also acts as an information and referral agency for other services that are working in the homeless sector and a wide range of other needs including social welfare and social service needs.