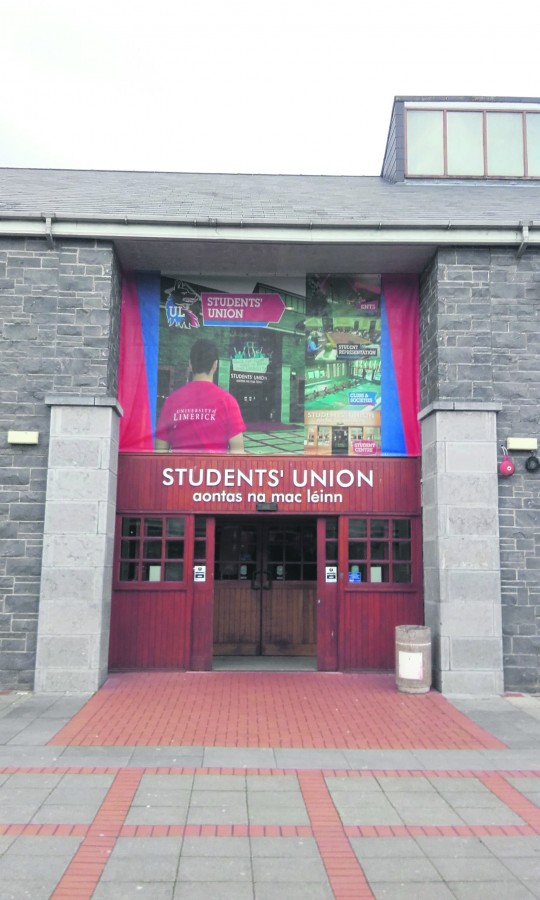 By Tomás Heneghan
The qualified majority clause operated during the last two referenda on a new student centre will not be applied to the referendum this year on the issue.
The announcement of the removal of the qualified majority voting system applied to the last two referenda on the issue was made last Wednesday at the University of Limerick Students' Union (ULSU) Union General Meeting (UGM), by President, Colin Clarke.
Two previous referenda on the issue of building a new student centre in 2012 and 2014 failed after achieving more than 60 percent of the vote in favour of the referendum, yet failing to meet the 66 percent requirement to pass on both occasions.
ULSU President, Colin Clarke explained: "The reason there was a 66 percent qualified majority in our constitution was back in to keep USI out, and I think myself, the girls and Executive are of the opinion that we shouldn't formulate our constitution based on one policy.
"I think if you look at the marriage equality referendum, that passed with 60 percent, if we had kept our system that wouldn't have gone through, so we've changed our system to a very simple 50 plus one."
Mr. Clarke said students would not be asked to vote on what the building would look like but would be voting on the issue of: "Do we want a new student centre to really grow our student centre?
"The reality is the student centre that we have at the moment is not fit for purpose. It was purpose-built in 1999 for a campus community half this size. Now if we want to grow as a union and we want to be the best that we can be, we're going to need more room to develop."
He said the estimated price of the proposed new student centre was €12m and it would provide a place on campus for students to relax, where they would not have to worry about buying something and where they could reheat meals.
Mr. Clarke also said there were plans to have a purpose-built debating chamber included in the proposed centre. He also said sports facilities would be improved, including an upgrade to Maguires pitches, as well as the creation of a climbing wall, which he said the Outdoor Pursuits Club had been campaigning for a number of years.
"The important thing to remember about this is that this is not just new sporting facilities for your own clubs, this is for everybody. If a group of friends want to get together and organise a 5-a-side, you're going to be able to do that on the new pitches, instead of paying €50 to rent out your campus."
He also said the expected levy on students, which would be bellow €100 and would increase by €3 annually to account for inflation and Consumer Price Index, would not come into effect until the buildings become operational or the pitches are usable.
Mr. Clarke said, under an arrangement with the University, the students would be paying 55 percent of the capital costs but would pay zero percent of the maintenance costs, which are estimated to be €12m over the space of 20 years.
He said ultimately, of the total project, the University would be paying 61.5 percent, with students picking up the tab for the remaining 38.5 percent.
Responding to a question from a student, Mr. Clarke said the SU is currently in talks with the University over the use of the current student centre should a new centre be built.
He explained: "It's likely that the University would take over that building. I get a sense from what the University is saying that they want to move student support services in there, whether that be the counselling department or the medical centre, SAA. It's still going to be a vibrant part of campus that's going to be used."
He also said ULSU would continue to collect rent from the courtyard building, which amounted to approximately €52,000 annually. He said: "That will remain. We've got guarantees that that will remain, that income source will still be coming in."
Mr. Clarke confirmed there was a list of what the Union hoped to include in the proposed new student centre, however there was no design and that design process would likely take a further 18 months.