With the spread of COVID-19, being in quarantine slowly became our new reality. As most of us stayed confined to our homes, the ways we dressed changed dramatically. It seems warmth, style and comfort were the key elements to reach for in our wardrobes. With clothing outlets closed and social distancing implemented, it's no surprise that our shopping routines changed as well.
By not clothes shopping as we usually would, we have indirectly affected the lives of several factory workers and retail staff whose lives depend on the sales of garments that they make.
While some have managed by making sales online, others have had to cancel major fashion events as well as close workspaces. With these outcomes considered, there's no denying COVID-19 has seriously impacted the fashion world.
The labels that give back
The high fashion industry has been punched hard by COVID-19 as it has led to the cancellation of most global fashion events.
Although we might not get a chance to witness the glamorous Met Gala or the popular Milan Fashion Week this year, this has not stopped fashion labels, such as Gucci and Ralph Lauren, from donating profits from the sales of products to aid those affected by the virus.
Other designers are also contributing their creativity by supplying much-needed face masks and hand sanitisers to healthcare staff. A perfect example of this is Louis Vuitton, who has reopened 12 of its French leather production sites to produce hundreds of thousands of masks to help frontline healthcare workers.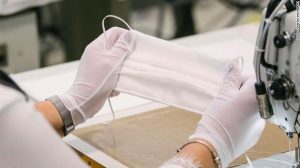 Fashion giant Louis Vuitton moved from luxury goods to a healthcare necessity with their production of leather masks.  
The fail of retail fashion
It is well-known that the fashion industry thrives on retail. However, the consumer demand for retail fashion has dropped significantly since COVID-19.
Although fashion retailers globally are driving nearly 40% more orders online, consumers are cutting back on the amount they are spending.
This reshuffle in fashion retail sales has left many workers across Asia vulnerable as brands cancel more and more orders. Countries such as Bangladesh have had to seek help from the EU parliament to persuade brands to be more sensitive about order cancellations.
As a result, the fashion supply chain is also experiencing an increase in clothing waste. With little product demand and unpaid employees, factories have only two choices: to keep the clothing or destroy it, either way, it will negatively impact the environment.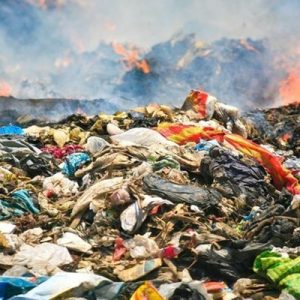 The fashion world is second biggest polluting industry in the world according to the UNCTAD.
The rise of sustainable fashion
Like many other sectors of society, the fashion world will have no choice but to reinvent itself.
Apparel brands are now being urged to guarantee garment worker wages and new practices for the industry as it emerges from the Covid-19 crisis.
While more consumers are appreciating the value of made-to-order online shopping, websites such as ThredUp, Poshmark and Depop could see a rise in demand for sustainable fashion. Fashion executives are also looking at placing sustainability at the core of their business models to help rebuild a more resilient income post-COVID-19.
This could lead to a more sustainable fashion industry as well as more support to supply chain workers.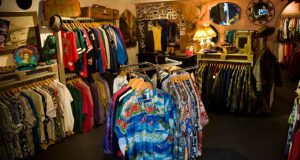 Shops such as The Dublin Vintage Factory have seen a rise in popularity as a nation moves against fast fashion.