The shorter evenings call for a quality production to obsess over. From spectacular biopics to exquisite Irish animation, here are my top picks to look forward to…
Rebecca-(Available on Netflix from October 21st)
Period Drama fans will have a field day on the new adaptation of Daphne Demauier's iconic Rebecca, starring Downton Abbey's Lily James and Armie Hammer of Call Me By Your Name. Released in late October, the atmospheric piece is directed by Ben Wheatly and should provide a well-deserved piece of tragic British escapism for a cool Winter night.
Wolfwalkers- (Irish Premiere on the October 30th)
This sublimely animated piece sees a young hunter and her father encounter the magical Wolfwalker tribe. A production led by the iconic Kilkenny based Cartoon Saloon, the film received rave reviews following its premiere at the Toronto Film Festival. This may lead to the production studio's fifth Academy Award nomination.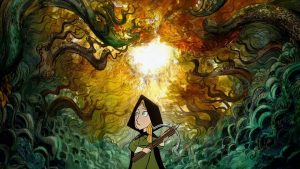 Internationally acclaimed Cartoon Saloon return with the otherworldly adventures of the  "Wolfwalkers"
The Crown Season Four- (Available on Netflix from November 15th)
What is anticipated to be the most explosive season of the Netflix smash hit, Season Four sees Olivia Colman's portrayal of the Queen in the Thatcher years. Emma Corrin is set to play the Queen of Hearts in her turbulent marriage to Charles and is already set to become one of the biggest newcomers of the year.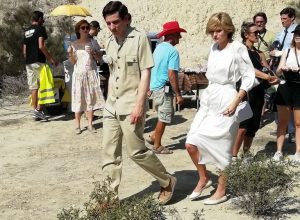 Emma Corrin stars as Diana in the hotly anticipated season of the Royal biopic
Mank- (Available on Netflix from December 4th)
Centred on screenwriter Herman J Mankiewicz and his battling with alcoholism alongside his struggle to attain screenplay credit for his involvement with Citizen Kane. Starring Gary Oldman, Lily Collins and Amanda Seyfried, the film is set to display the corruption of 1930s Hollywood.
Euphoria (Bridge Episodes released on December 6th)
The Emmy award winning Zendaya returns as her troubled character Rue in the critically acclaimed series chronicling the struggles of growing up and addiction. Breakout stars Hunter Schafer, Jacob Elordi and Alexa Demie are all set to return to the HBO season noted for its ground-breaking cinematography and shocking storylines.