By Niamh Delmer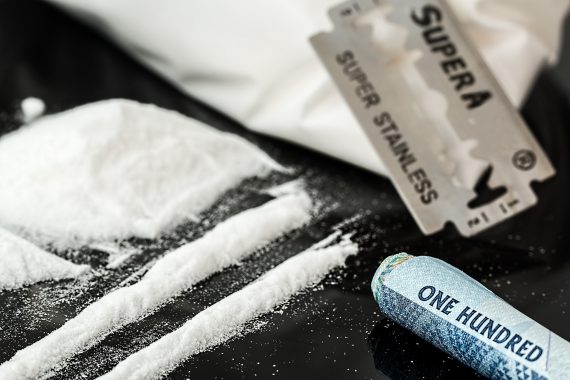 It is common knowledge that drug usage is a serious issue in universities across the country. With bars named Pharmacia hosting events called 'Overdose' along with the all-too-popular event 'DIE' located in Dolan's Warehouse, drug culture is clearly prevalent in Limerick city and among students of the University of Limerick.
An Focal conducted an anonymous survey in the courtyard of UL regarding the usage of illegal drugs among students. The survey showed that 70% of students in UL have used drugs at least once in their lives.
Among these, 65% had tried drugs before they began their studies at the university while 35% were firstly introduced to drugs during their time in UL.
62% said they rarely use drugs while 24% said they use drugs some times. 14% said they use drugs often.
When asked why they decided to use drugs initially, 76% said they were interested to see what it was like, 10% said they didn't know that they were taking drugs at the time while 14% said it was for other reasons such as being "young and dumb" and because it "helps me sleep after drinking". Nobody in the survey ticked the option that they were pressured by their peers into using drugs.
There were mixed opinions regarding drug culture among students.
One student described it as "dangerous" and that it "seems to be growing quite fast". The student explained that "drugs are easy to get, especially in UL" and they compared UL to the likes of Trinity College and NUIG where their friends who attend these colleges said "you actually have to look for them to find them" which is apparently not the case in UL.
Easy access to drugs in college was a common theme in many of the students' remarks on drug culture. One student explained, "I think that taking drugs has become very popular among students…it is viewed as something that students have to experience, especially in college."
Meanwhile another added that the "freedom that comes with university may lead people to want to experience new things such as drugs."
One student held the belief that "most students have tried drugs at least once" and that "drug culture among students is normal."
It was clear that many were passionately opposed to drugs however, with some stating "I detest them", "it's getting more common and toxic", and "it's scary how easy it is to come by drugs."
The Students for Sensible Drug Policy society in UL however, have a more open mind when it comes to drug culture among students and they aim to make drug usage safer and more regulated within the country.
Speaking to Aidan Carroll, Chairperson of the Students for Sensible Drug Policy society in UL, he explained, "The use of illegal drugs in UL and Limerick is as prevalent as any college or city. People have always sought to alter their consciousness for a multitude of reasons. I don't think we are going to arrest our way out of the problems or harms associated with drug use. Most of the world has been trying this for some time now and there has been no reduction in drug use. Personally, I believe that education on safe practices, regulation of substances and support for problematic users are the way forward."
He explains, "Drug policy should aim primarily to keep people safe. Current policy in Ireland is based on the concept that reducing the amount of potentially harmful substances available to people will increase public safety. The reality isn't so simple. By making many substances illegal, the market for them has been handed over to criminals. This results in a lack of any regulation or quality control in the production of many drugs.
"The focus for a long time has been on trying to prevent and discourage drug use. If someone does choose to take something illegal, chances are they haven't been given much education on how to do it safely.
"Our aims in SSDP are to work towards changing policy so that substances themselves can be made safer for those who choose to use them and so that people don't face damaging legal repercussions for making personal choices, to educate and inform people on harm reduction measures and to facilitate open discussion on drugs, drug use and drug policy."