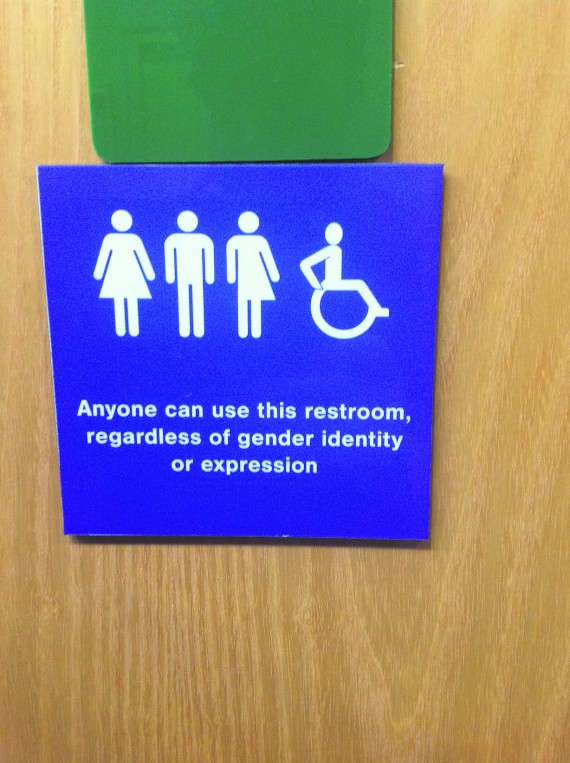 By Tomás Heneghan
Last week the University of Limerick Students' Union (ULSU) introduced a new gender neutral toilet into the main Students Centre. It is the first such facility on the UL campus.
ULSU President, Colin Clarke said the new facility was important for trans and gender-variant people as they must deal with access problems to public facilities.
Mr. Clarke explained: "ULSU believes in equal access to public facilities and for all students to be able to safely and comfortably use a public restroom. Nobody should have to fear harassment or be uncomfortable when using these facilities.
"It's important to be progressive – hopefully this step will encourage other organisations to follow suit and develop a more inclusive society. We will certainly be lobbying the University to try and bring this initiative across the whole UL campus."
Secretary of UL's LGBTQ society (Out in UL), Seán Lynch stressed the importance of gender neutral toilet facilities. He explained: "Gender neutral bathrooms are a huge part of making trans people feel more safe and more accepted everywhere. Giving trans students the option to use a bathroom, free from judgement, where they feel safe, is hugely important."
Mr. Clarke also pointed to the recent enactment of the new Gender Recognition Act, saying: "It's about breaking down barriers and ensuring that our Students Union and University are a welcoming place for everyone."