Are you caught for cash this semester and looking for easy ways to save money?  Budgeting via your mobile may be the option for you as it brings the ordeal of monitoring your finances to your fingertips.
In 2018, a Eurostudent report stated one-third of Irish third-level students were experiencing serious financial problems. Now facing the consequences of the pandemic and a worsening student accommodation crisis, it can be difficult to even know where to start when it comes to managing your money.
This article looks at some handy apps available in Ireland to help you with your finances. All apps listed are available on both iOS and Android.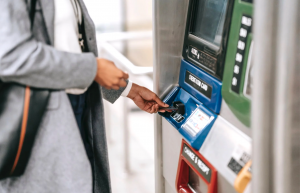 1. Revolut
A popular choice with around one million users in Ireland, Revolut is a smartphone payment app that comes with a prepaid card.
Revolut also offers you the opportunity to give yourself a budget. You can add money to your account, allowing you to stick the amount added when spending and helps you to bank the rest of your cash.
If you are heading on Erasmus, Revolut is a great option due to the exchange feature that works with 150 other currencies and offers you cheap way of converting money.
As for saving, Revolut rounds up transactions to the nearest whole number and sends the remainder to your Vault. This builds up each time you spend and is a handy way to save while going about your day-to-day transactions.
You can get a standard account to avail of most features or upgrade to a premium or metal account to allow you extras such as delayed flight insurance and phone insurance.
2. Spendee
This app is a financial management tool that provides simple resources to allow insights into where you are spending your money each month.
It helps you keep tabs on your cashflow and links with your bank account to track incoming and outgoing transactions. You can also can set budgets in categories such as rent, entertainment, and travel.
Spendee  has a feature that allows you to link with other users, useful between housemates to divvy up the monthly household bills.
You can also set yourself a daily allowance to help yourself stay on budget every month. Like Revolut, Spendee has premium options. However, if you are not up to paying just yet, there is a free basic plan available.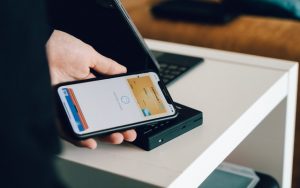 3.  Splitwise
Shared accommodation can be a budgeting minefield when working out expenditures with housemates.  Splitwise helps keep a tab on shared expenses including electricity and food bills.
Users receive a notification when someone pays part of their bill and it also offers a feature where people can repay their bill in small instalments.
This is a great option for keeping tabs on who has paid their share and reduces the chances of an argument breaking out in your accommodation over household expenses.
4. Money Lover
This app promises to be a simple money tracker and allows you to easily record daily transactions in different categories. It can help you create a budget and analyse your spending habits to help you save, offering a 'scan receipt' feature that can organise purchases into various categories. Money Lover can also notify you of a reoccurring transaction before their due date to prevent you from being out of pocket.
5. Plum
Launched in Ireland late last year, Plum works by linking to your bank account to produce personalised financial decisions based on your income and spending habits. It can determine how much you should save based on what you can afford.
There is a premium option that costs €2 a month, offering a 'Rainy Days' feature that puts extra into your savings when it rains, and also gives subscribers cash back when they buy from certain retailers using the service.