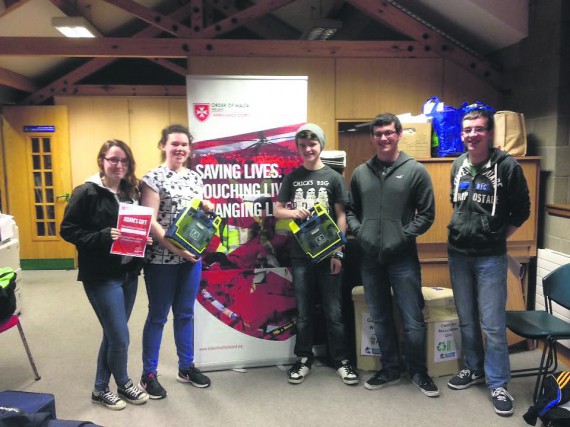 By Emily Kelly
The UL Archery club has been hugely active since the start of the semester. We have been involved in two 'Have a go shoot' events where a few members go and set up a shooting range for the public. The first shoot was on September 12th in the Boathouse.
This shoot was part of the National Fundraising Day for Ronald McDonald House to raise money to accommodate families of long-stay sick children at Crumlin Hospital. It was for all ages and was a hugely successful and enjoyable day for all involved.
Another hugely successful shoot was as part of an episode of 'At Your Service' with Francis Brennan on the 27th of September. This was part of a family fun day where people of all ages could take part in the shooting, including Francis Brennan himself.
We also had a CPR training session on Wednesday 14th of October where 5 of our members were trained to be Cardiac First Responders.
At the moment, we are preparing for the upcoming Inter Varsity events including our own Inter Varsity which will be held on the 7th of November followed by one in DCU on the 14th of November and then we will be heading to DKIT on the 21st of November to round off the inter varsities for this semester.