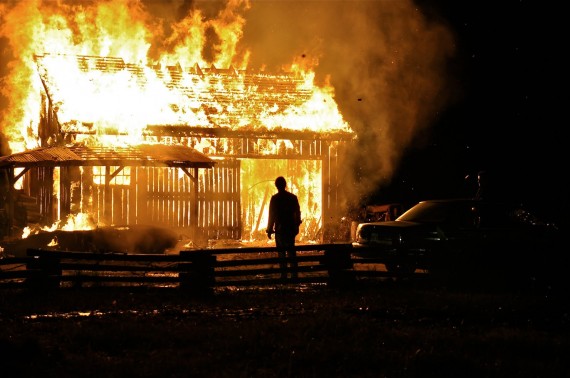 AS Charity Week approaches students are asked by the Community Liaison Committee, in conjunction with the community Gardaí, to be aware of a number of issues concerned with hosting house parties during the week's festivities. During their meeting in academic week three the Community Liaison Committee have requested we publish a short article concerned with the potential dangers and general downsides to hosting a house party during Charity Week.
The committee is made up of representatives of local residents associations, Gardaí, the university and ULSU. They meet on a monthly basis to discuss any issues arising in the local community that concern students. While it is expected students will enjoy their Charity Week the committee would hope that they do so in a fashion that does not impact negatively on themselves or the community. As such they ask you to be aware of the following:
Noise                                                                                                                         College Court, Elm Park, etc. are not exclusive student estates like the campus villages and as a result have a number of private residents as well as students. These residents would please ask you to be mindful of this case when throwing parties as a house within hearing distance may be the home of young children or adults whom have to be up early the next morning for school or work.
Loss of Control
Unfortunately there are a number of well documented examples of what started out as a small house-party swelling to a size that is uncontrollable for the hosts. Nobody wants a Project X style situation to arise. Gardaí recommend the closing of front doors and windows to decrease the chances of people just walking in off the street.
Damage
Charity Week is expensive enough as it is; nobody needs to have to pay their landlord for repairs to the house or even to be landed with a Garda fine. Whether you know all your guests or not it can be a case in either situation that smashing your kitchen table for the Halloween style bonfire in your garden is a great idea. Not so much when you're eating Pot noodles off the floor for the rest
of the semester.
The Cleaning
Presumably you're not Kim or indeed Aggie and you don't get a slightly creepy pleasure out of putting your house back together the morning after when it resembles a shanty in the favela. I don't even need to elaborate on this… 'Pranks'Whether they result in your cutlery being frozen in a basin of water in your freezer or finding out after your morning tea that someone had pissed in your
kettle the night before, nobody actually enjoys being pranked, especially when hungover. We've all heard the story of the poo in the bottom of the butter tub. Just no….