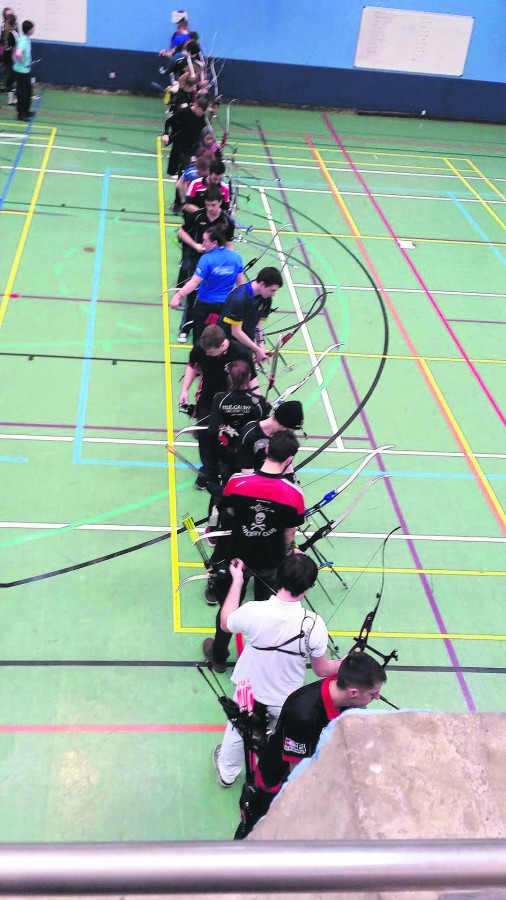 By Emily Kelly
The Archery club is forever improving and organising new events. The first thing we did since our last event was our Pub Quiz in the Sports Bar last month. It was an extremely successful night with many in attendance and lots of bonding. This quiz had archery members as well as new members and also some people who were neither.
The club also ran an event that showed members how to set up a bow from scratch including preparing a new string, on 29th October, which was run by our previous President. On November 4th, our Pro Am competition took place where a senior member of the club was teamed with three new members and competed in a club competition. This event is largely used to teach new members about competition setup and scoring.
We have also entered our Inter Varsity season which kicked off with our own Inter Varsity on November 7th and 8th where we brought our new members to their first competition. This weekend included a college Inter Varsity as well as a fun shoot for anyone who wanted to shoot.
We had members of DCU, UCD, DIT, ITT, ITC, GMIT, GMITC, NUIG, MU, DKIT, UCC and RCSI. It was a hugely successful event that included the presentation of last year's prizes for the season. We will be bringing members to DKIT on November 21st. All in all, the club is still very active and running numerous events.