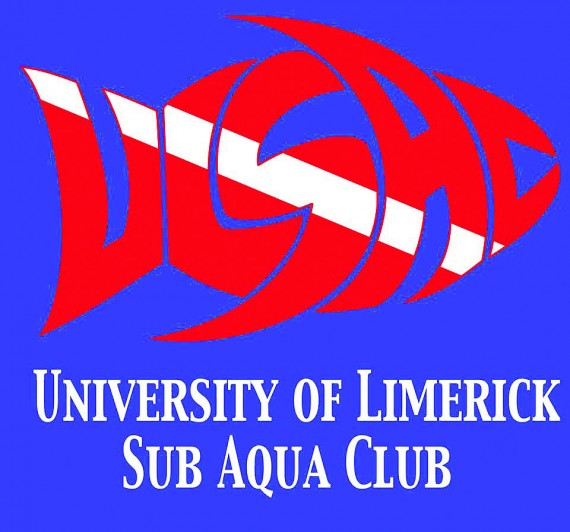 By Ruairi Nealon
Sub Aqua Intervarsities are a little different to most intervarsities. There is no competition it's purely a nationwide social event where divers at various levels of training gather, to explore what lies beneath Irish waters. This year's intervarsities were held up in Carraroe Co. Galway. It's a quiet country village in the Gaeltacht beyond Spiddal.
We packed up gear and our 7.4m RHIB on Friday evening and hit the road. Each club rented a, very spacious, house in a small holiday home complex. We met up with all the other clubs in An Cistin down the village and got to know various characters over a quiet pint. The pub clearly wasn't expecting 50+ divers to descend upon its narrow front bar and the confused locals huddled together down the end sharing their news 'As Gaelige'.
Some of us rose at an ungodly hour to launch the RHIB from the local slip before the tide went out too far. The rest awoke at a more reasonable hour and cooked breakfast and packed lunch before we headed down to the pier and join the others. The plan for today? Deep dives off Inis Mór. We donned our gear, boarded the RHIB and set off West until we hit the Aran Islands. Our coxswain Gareth located the dive site using the on-board GPS while we kitted up and did our final checks before rolling in off the boat. I was feeling a little bit queasy in the boat but that all faded immediately as I hit the water. A quick check to see that my buddy was OK and then we let the air out of our buoyancy aids and let the lead weights drag us down 25 meters.
Keeping an eye on the air level, direction, depth and time, it was a very enjoyable dive. There was about 5m visibility. As we finned through a kelp forest I was watching the crabs raise their claws and scurry sideways when I got a tap on the shoulder and was directed to look behind me. There in front of us was a seal about twice our size flapping about having a look at us. His big puppy dog-like face wondering what all the commotion was about. He rolled over did a playful back flip and wandered off for a minute before coming back for another look just to make sure he wasn't seeing things. The excitement of swimming with a seal at 25m used up quite a bit of my air, so we started the ascent and ended the dive. We ungracefully flopped back on the RHIB that was waiting for us and headed back into shore, passing the zig-zag stone walled fields and tiny cottages that dotted the coast line. After lunch, the boat went out to another dive site with three pairs of divers.
Dan and myself stayed on the pier and brought a lucky trainee snorkeling. There was plenty to see while duck diving down to six meters in the shelter of the pier. Finishing up and packing away the air compressor early, we decided to get dinner on for the divers before they came back to the house. Back down to the pub to meet up with all the other university clubs and find out what they had seen and where their excitement was found for the day. Making friends with other divers from all around the country and agreeing to dive with each other and share local knowledge is what it's all about. An Cistin was much livelier that night, with the lounge opening up and all the locals and bar staff getting great entertainment out of us. I'll tell you one thing, it wouldn't do any harm to brush up on my cupla focail in a town like this. Tá gach daoine ag caint as gaeilge ann.
Decidedly the boat was moored out the second night so we could all get up at a reasonable hour and go diving again. Sunday was warmer and Galway Bay didn't even make a ripple…until our twin engines ripped it up on the way to today's dive site. Coral Strand was today's location. It got a glowing recommendation from the cailiní last night.
Dropping down to 15 meters and drifting along, the bottom teemed with conger eels, dogfish and thousands of claws. Crabs, shrimp and lobster in every crevice around a sea bed made entirely of broken coral. Poking and prodding provoked the poor creatures into a fighting stance and how we didn't come up with some sort of critter hanging off our gear I don't know. Passing over a rock, covered in kelp, to see the tail of what I thought was a small dogfish. Pulling back the kelp revealed a huge dogfish. So placid, he didn't move as I rubbed him. The sun came out and the sea floor light up before we finally ascended. Not a cloud in the sky and the heat from the sun was a welcome change to the 12 degree Celsius water.
Alas we prepared for the journey home, satisfied with our every expanding repertoire of dive sites, experience and friends after the weekend. Permission was sought to moor 'Plassey Bird' by the pier so that we can go diving there again in two weeks' time. After changing clothes and packing up all the gear we headed home, listening to the World Cup rugby match and cheering Ireland on for a win. What else would you be doing on a fine autumn weekend? Other than diving with seals off the Aran Islands? One to remember, for sure! Until next year.