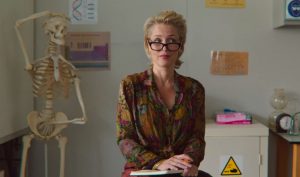 Sexual Health and Guidance week, otherwise known as S.H.A.G. week, traditionally takes place in week 6 of first semester every year.
This year, S.H.A.G. week is full of events and talks that will keep you informed of your sexual health and aware of some things you may not have thought about before.
There was a big push this year on mandatory sexual consent workshops for incoming first years. If you missed one at the start of the year there is a consent workshop on Microsoft Teams today at 5pm. The link is in the UL Student Life Instagram bio.
Tomorrow, Wednesday 13th October, there will be STI prevention and protection information on all Student Life socials along with a pop-up (easy now) in the student courtyard.
Thursday will see a sex talk with Dr. Caroline West at 5pm on Zoom (link in UL Student Life Instagram bio) followed by The Return of the Sex Quiz in Scholar's club, which is unfortunately sold out!
On Friday there will be a video launch followed by a weekend of attempting to put what you learned into practice!*
We here at An Focal are delighted to see such events on show for the week. Sex positivity is vitally important to the development of young adults. Make sure and avail of the great talks and events that are being put on by UL Student Life.
University of Limerick's Student Life President, Cillian O'Donohue, spoke to An Focal about the aims of this year's S.H.A.G. Week.
He said, "S.H.A.G. week is a hugely important week for the students of U.L. It helps to keep the students informed about their sexual health and while it is predominantly an information campaign, it is an opportunity for us here in U.L. Student Life to bring more student engagement.
"We also see it as a great opportunity to bring more awareness to the active consent campaigns we are running which is why we are running a consent workshop on Tuesday."
Mr. O'Donohue also emphasised that Student Life is keen on promoting sex positivity and an openness around conversations to sexual health and well-being, which they feel is very important to students.
*joking…