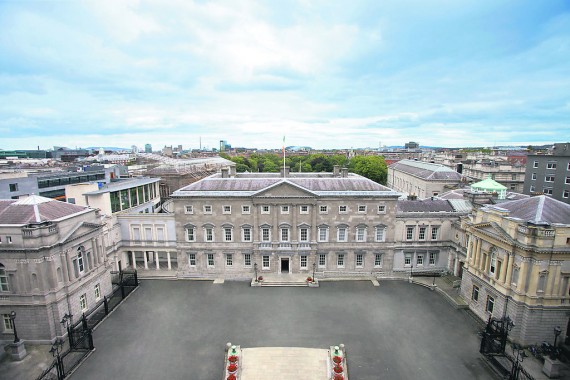 By Tomás Heneghan
The Labour Party, formerly the government junior partner, has failed to retain the majority of its Dáil seats and returns with only seven TDs.
The other main surprise from General Election was Renua Ireland's failure to win or retain any seats in the Dáil, despite the high profile of leader Lucinda Creighton.
There also remains a possibility of a second election this year as no clear majority coalition has appeared on the political landscape, with the only viable options being a coalition between Fine Gael and Fianna Fáil or a minority government supported from the Opposition benches.
Despite heavy campaigning last month, the Fine Gael-Labour coalition government failed to return its massive majority and now returns with a combined number of 57 TDs.
The surprise winners were Fianna Fáil who have jumped from 20 TDs to 43, following their failed 2011 election campaign.
The election counts went on until last Thursday morning, with Longford-Westmeath being the final constituency to return a full set of TDs.
This delay was due to a recount of votes and was not the only such delay in the 40 constituencies following the Friday 26th February election.
Dublin Bay North saw a recount and resultant delay, along with Dublin South Central and Dublin South West.
The delays were mainly a result of disputes over the last seats in both the Dublin South Central and Dublin South West constituencies, where Bríd Smith of the Anti Austerity Alliance-People Before Profit and former Independent Senator Katherine Zappone, respectively, were eventually declared the winners.
Wins from the Anti Austerity Alliance-People Before Profit brought the grouping up to one Dáil seat off matching the Labour Party, with new TDs Mick Barry, Gino Kenny and Bríd Smith. Former People Before Profit TD Joan Collins was also returned in a four seat constituency along with Bríd Smith.
Despite now holding 23 Dáíl seats, Sinn Féin on the other hand was expected to do much better and gain more seats, including in the five seat Galway West constituency which ended up returning two Fine Gael TDs.
However Sinn Féin saw success in Limerick City where local city councillor, Maurice Quinlivan won a seat over Fine Gael's second Limerick TD, Kieran O'Donnell.
Labour's outgoing Eduction Minister, Jan O'Sullivan scrapped in at the last count to take back her seat in Limerick City. Outing Fine Gael Finance Minister Michael Noonan was also returned to the Dáil.
With no clear government formation, it is expected Enda Kenny will speak to Micheál Martin over the coming weeks about the options for the two parties going forward.
All main parties including Fine Gael, Fianna Fáil, Labour, Sinn Féin, AAA-PBP, the Social Democrats, the Green Party and Renua also secured more than the required 2% vote share to gain state funding for their parties.