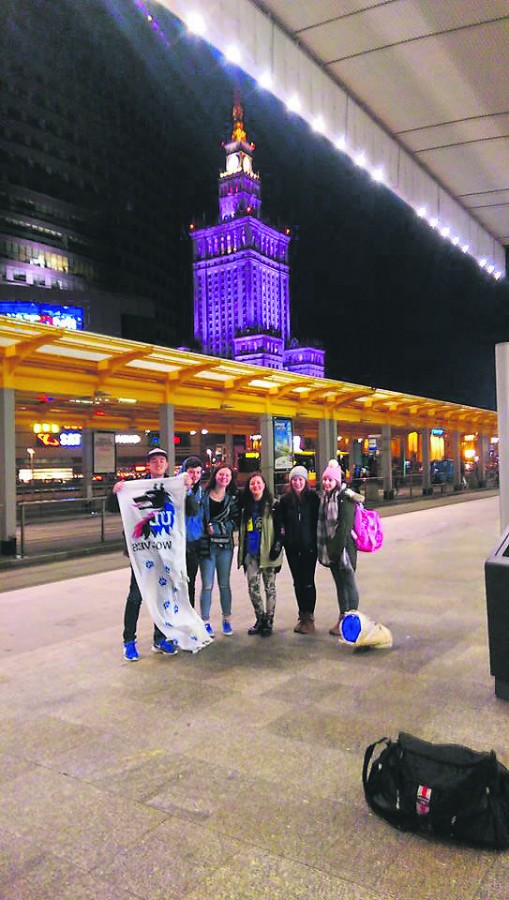 By Tomás Heneghan
The University of Limerick's Students' Union (ULSU) President, Colin Clarke led the first UL group of students to Poland last month as UL joined the charity competition, Jailbreak for the first time.
Mr Clarke's team was the first UL group to arrive in Krakow, which was the 'Location X' endpoint of the competition.
Describing the journey from Dublin to Poland and back again as "surreal", Mr Clarke said: "[Jailbreak was] one of the best experiences of my life."
He explained: "The concept is fantastic as it brings together people from all colleges and you get to learn about other students' unions too."
This year's Jailbreak saw 220 students participate and was the first year UL students took part in the charity fundraising effort.
Mr Clarke's team began at Dublin Airport with a free trip to airport in a taxi. They then managed to get a free breakfast from the Dublin Airport Authority.
After landing in Amsterdam and speaking to locals, Mr Clarke's team solved the clue for 'Location Y', which was Warsaw, and set about finding a way to get there.
However the flights were too expensive and so the team travelled by bus to Berlin and on to Warsaw by train.
While on the train, the team were confronted by a ticket collector and not having any tickets, the team were forced to try to explain their situation. Eventually they paid €12, which was well below the original €200 ticket price.
A further train to Krakow saw the team reach its final destination before the other 12 UL teams.
Mr Clarke's group then travelled to Paris and in the confusion of the competition, they arrived at the wrong airport. However the team set a price with a man in the airport to drive them to the right airport an hour before their flight.
One the highlights of Mr Clarke's journey for charity was receiving CCTV footage from a bar in Krakow where some of his team had fallen asleep during their journey.
On the return flight to Shannon Airport, the flight crew also bought into the charity competition and strapped the charity bucket into a seat.
Mr Clarke told An Focal he hopes more UL students participate in Jailbreak next year, after funds from this year's initiative went to St Vincent De Paul and Amnesty International.