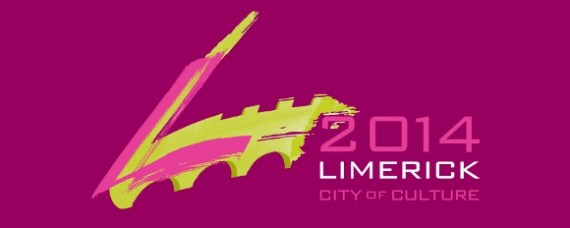 IN 2012, Limerick was announced as Ireland's first City of Culture and that 2014 would be the year for the event to take place. The Gathering last year can be viewed as a great success and it showed how one event can help boost Irish morale, image and the economy.
The City of Culture board set out to establish Limerick as a hive of cultural activity but since day one, the programme has been met with criticism and setbacks. Many have argued that the six million euro budget was a lot to be given to one event and others feel it was favouritism by finance minister and Limerick native, Micheal Noonan. The yearlong programme started off on New Year's Eve with a concert, parade, fireworks and the New Year's countdown being broadcast around the country. However, it was not the New Year's fireworks that hit the headlines but rather the fireworks within the culture board.
The artistic director and programmers Karl Wallace, Jo Mangan and Maeve McGrath all resigned as the events began. Patricia Ryan's appointment as CEO and her salary drew criticism and she too resigned and Mike Fitzpatrick was later appointed as interim CEO. These early obstacles put the program in the news for all the wrong reasons. However, despite these setbacks and criticisms, the program can still achieve its aims of creative city, creative citizenship, collaboration, catalyst, legacy and passport to the future. There would be a mix of new and existing events and with an already vibrant sports and arts sector; things were beginning to look up for the event. The events program seems to cover all aspects and has something to appeal to all ages and tastes.
Riverdance celebrated its twentieth anniversary here at the UL Arena with several sold out and well received performances. Each month there appears to be something that offers the people of Limerick the chance to embrace and develop culture. Existing festivals such as Riverfest and the St. Patricks Day celebrations are familiar sights among a host of fashion, food, film, art and history events promoting the culture and perception of Limerick City. John Spilane, the Student Communications Officer has said that several of the events will be of interest and appeal to students.
The recent flooding and storm damage has shown the power of Limerick community spirit and hopefully this will continue when the Special Olympic Ireland games come to Limerick. Looking at the calendar, a possible highlight is fast approaching. In March, Fuerza Bruta will hold its Irish premier in Limerick and according to the reviews, it's a must see. It has been described as, 'an event where worlds collide, where dreams are real and reality takes a back seat'. It most certainly promises to astonish and amaze. The Culture Board has prepared a programme of big and small events and another big event appears to be in talks to hit Limerick, costs permitting. The Royal de Luxe is described as the world's best pageantry and if things go to plan, it would be a welcome highlight and a great sight to see on the streets of Limerick.
It is clear that the Culture Board has high hopes for Limerick, its culture and perception. In recent years Limerick has had its fair share of bad press, failed promises and talk of re-invention. 2014 City of Culture has the potential to be a great year for Limerick and it is up to all of us to support the events and make Limerick the great city it deserves to be.
By Evan McNamara