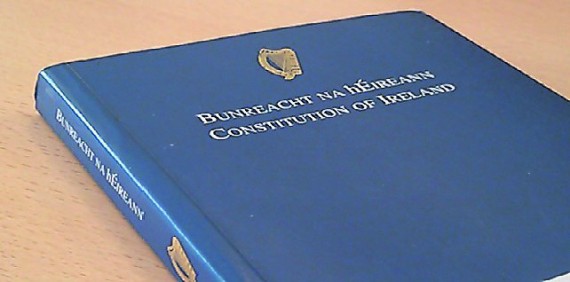 By Tomás Heneghan
The Government is to introduce new laws banning the purchase of cleaning services next month, in a move aimed at deterring those in the cleaning industry from continuing to work.
Anti-cleaning-industry group Turn Off The Taps (TOTT) announced the proposed new laws at the launch of an awareness event earlier this week.
The new laws will ensure it remains legal for women primarily in the commercial cleaning industry to sell their cleaning services to businesses and individual home-owners, however buying these services will become illegal.
Chairperson of TOTT, Andrea Middle welcomed the proposed legislation, saying her group had been working "tirelessly" for the past eight years to have the "problem" of the cleaning industry addressed.
She explained: "We fully welcome this move by the Government, something which will surely save many women in Ireland from the horror of having to sell and degrade themselves cleaning toilets and God only knows what else.
"These young women are brought into this country with the promise of work and instead they're forced to sell themselves in these horrendous situations. This needs to stop.
"This is what's causing these women to be trafficked in to Ireland and it's clear that the best way to end this human trafficking is to obliterate the industry they're being brought in for."
The event, 'What about your daughter', was hosted jointly between TOTT, leading Irish feminists and politicians.
The event began by presenting a report from TOTT, which was created using the responses of 500 Irish citizens from all walks of life to the question: "Would you want your daughter to be a cleaner?"
The overwhelming consensus from the report was that Irish people were not pleased with the suggestion of their daughters or female relatives becoming paid cleaners.
One respondent said: "My Sam's going to be a lawyer. Of course I don't want her to clean up peoples toilets or the toilets of a fast-food place at 4am on a Friday morning. That's disgusting. It's demeaning and it's time we put an end to this exploitative industry."
Speaking at the event, Sister Angela, a member of the Order for Restoration of Souls, explained the problem with the cleaning services industry.
"Women are being degraded. They're selling something that's integral to their being, their bodies, merely for the pleasure of those who pay them so the buyers don't have to clean up after themselves," she explained.
She added: "There's nothing wrong with cleaning for others, nothing at all. The issue here is that money is exchanging hands and, even more importantly, it's only right that the only time a woman cleans for another is when she is cleaning up after her husband or children or the extended family. That's how it should be, no money and certainly not outside marriage."
Well-known Irish feminist campaigner, Siobhán Cleary set her differences with the Order for Restoration of Souls, which she has previously been very vocal about, aside for the event and declared herself and the religious order to be in an "alliance of justice".
Ms. Cleary explained: "Choice is important and I do realise women must work where they can, as we all must, however in this case, no, something has to be done to stop this exploitation. This isn't a choice, it's just a clear case of exploitation.
"Women who used to be cleaners have come to me and spoken of the appalling work they had to do while they were in the industry and they're the experts so I have to listen to them."
When asked about a growing campaign by the Industrial Cleaners Union of Ireland (ICUI) seeking to keep the cleaning services industry completely discriminalised in Ireland, Ms. Cleary said: "I understand their grievances but we have to follow the evidence and former cleaners are providing that with their brave stories of escape from that horrific, exploitative industry."