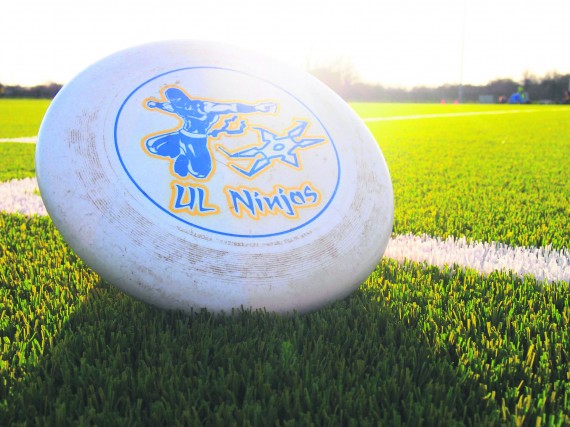 Our UL ladies took to Galway on dim, cold dreary November day to take on our fellow colleges throughout Ireland. Luckily the affair was an indoors event to keep them warm and limber. We had 2 two teams taking on the city of the tribes.
All our girls started off their days with a bang. UL1 completely dominated trinity 2 with a whopping 14-0 win. UL2 were also straight out of the blocks showing that they can play on any team with a dominating win over UCC 3. Both teams striving to top their groups however UL2 were not so fortunate losing their second game to UCD. Nonetheless UL1 power on and bageled(wining without letting the other team score)  DCU 13-0.
With both teams well establishing themselves in their grips both UL teams win their 3rd group games with UL1 taking top seed of their group and UL2 finishing second in their group.UL2 had to play a crossover and were drawn against DCU. DCU stood no chance and were easily pushed aside by our girls and them taking 6th seed in the process.
A taut moment as UL1 and UL2 had to play each other in the quarter final. There is no game more competitive than playing against your fellow teammates. It's always a sore loss hence why both teams fought their hearts out. Fortunately for UL1 their experience and patient offence was enough for UL2 to succumb to UL1. Both teams were exhausted and truly gave it their all. Despite the tiredness the day still had much more excitement to come. UL1's semi-final was against their arch nemesis UCC.
The girls played remarkable with the best offence and man defence I've seen this year. Unfortunately not even this was enough to take down the might of UCC. Their coach 'King of Mixed' couldn't be prouder with the attitude and performance shown by both teams so far in the day with only one game left each.
UL2's final game was against UCC2. They knew it wasn't going to be easy UCC are never a push over. It became clear how difficult the fight for the best second team would be as they went 4-1 down. But did they drop their heads … no they continued to sweat, tire and fight on. They were so clinical on offense and super tight on defence. They brought thy game back to being level. Not only that but they powered on only letting UCC2 score one more point going on an 8 scores to 1 run clenching the game 9-5. UL2 had a super day. They were the best finishing second team of the tournament.
UL1's 3rd 4th place playoff was against Galway. And boy don't you know that UL like to be involved in intense games. Both teams shot out of the blocks fighting for every disc. Nothing was easy and every point was treasured. It was the closest game of the tournament with both teams trading points the whole way up and several lead changes throughout. The buzzer had gone and the scores were level. It came down to this universe point. A floaty disc was put into Galway's end zone, it wasn't looking good but out of nowhere a UL hand raises up ripping the disc out of the air and the win too. Both teams had a brilliant day and super results.