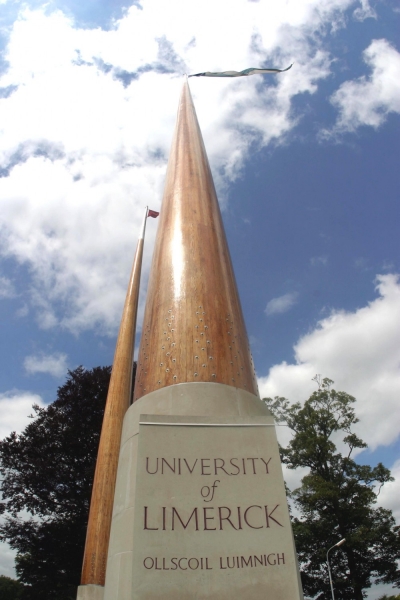 By Tomás Heneghan
Former Independent TD, Patrick Nulty is to begin teaching students at the University of Limerick this year, almost 18 months after his resignation from the Dáil.
A source inside the university confirmed that Mr. Nulty has taken up a fellowship in the Politics and Public Administration department. The fellowship includes a €15,000 scholarship.
Mr. Nulty resigned his position as a TD for the Dublin West constituency in March 2014 after it was revealed he had sent inappropriate Facebook messages to a teenager and two other women.
Although he originally denied the allegations, Mr. Nulty later admitted that he had sent the message to the 17-year-old while under the influence of alcohol.
Upon resigning as TD, Mr. Nulty said the message was "entirely inappropriate" and he took full responsibility for his actions.
He added: "For this reason I have decided to resign my seat in the Dail. I set myself the highest standards personally and politically. Unfortunately due to personal mistakes I have not met those standards in this matter and I will take responsibility for that.
"I still believe passionately that Ireland can be a fairer and more just society based on equality and social justice but at the present time I believe to resign is the correct and right course of action."
In June this year a PhD Teaching Fellowship was advertised by the department of Politics and Public Administration at the university to commence this academic year and which will last four years, subject to a "satisfactory academic performance."
The Fellowship was advertised as including a scholarship of €15,000, along with an EU fee waiver.
Former head of the the Politics and Public Administration department at the university, Dr. Bernadette Connaughton confirmed to An Focal that Mr. Nulty has taken up the position as advertised.
Dr. Connaughton said the position was widely advertised and Mr. Nulty went through a selection process and was subsequently awarded the fellowship.
She also confirmed he would be conducting research and that part of the fellowship included some teaching responsibilities.
Mr. Nulty was elected as a Labour Party TD in the 2011 October by-election in Dublin West following the death of Fianna Fáil's Brian Lenihan.
He then resigned from the Labour Party in 2013 due to a number of opposing positions to the party.
Upon Mr. Nulty's resignation as a TD last year, Ruth Coppinger of the Socialist Party was elected in the subsequent 2014 Dublin West by-election.
Ms. Coppinger had previously come in third place at the 2011 by-election which Mr. Nulty had won.