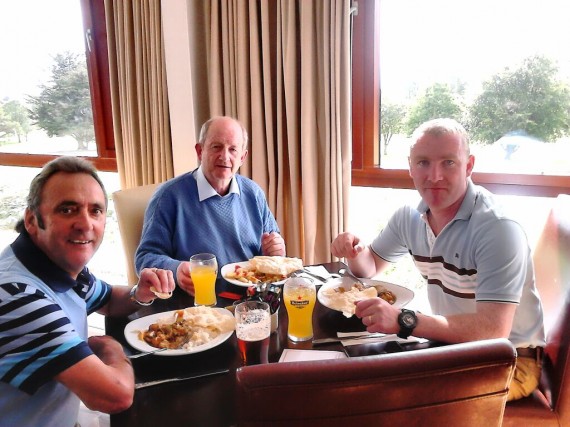 By Lina Ryan
The Annual 2015 UL GAA Golf Classic generously sponsored by Torpey Hurleys Six Mile Bridge, took place in the beautiful Limerick Golf Club, Ballyclough of Friday August 21this year.
The sun shone and the crowds turned out. The course was in immaculate condition and huge credit must go to the ground staff at Limerick Golf Club for that. After a long day and some great golf, Justin Cahill, Thomas Cleary and Niall O Meara emerged as the winners from approximately 40 odd teams.
UL GAA has a proud history and in the 2014/2015 college season they lifted the Fitzgibbon Cup (hurling) the O' Connor Cup (Ladies Football) and the Fresher's hurling.
UL GAA were delighted that for the second year in a row the classic was sponsored by John and Sean Torpey.
The wider GAA community came along to play golf on the excellent course and to enjoy a catch up with old friends and even some foes. Kilkenny's Eddie Kehir, Limerick's Eamon Cregan and Tipperary's Liam Sheedy to name but a few.
The Golf Classic is the main fundraiser for the GAA Club and is hugely beneficial in ensuring that the club can make a serious attempt at achieving more success in 2015/2016.
A huge amount of work goes into organising the golf classic from organising tee times to sponsorship and getting out into the communities and getting teams to participate.