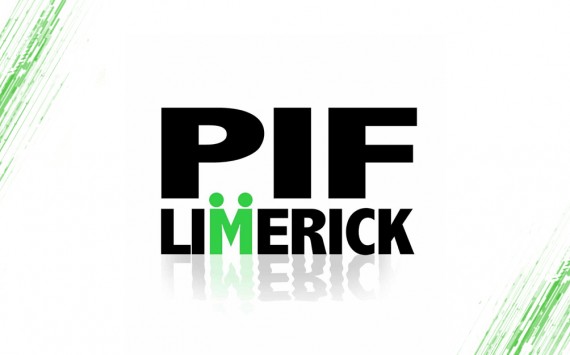 PEOPLE do good things, always have always will, people help each other every day, this however is not news, at least not for mainstream media.
Pay It Forward Limerick (PIFL) aims to put good deeds in the spotlight, give some encouragement to those who already fill their days with common decency and generosity and inspire random acts of kindness throughout. While at the same time highlight the positivity that can be engendered amongst society as a whole by helping your kinsfolk.
It's a simple premise; someone does you a good turn, you pay it forward instead of paying it back. If people continue on paying it forward, a ripple effect is created leading to exponential growth in goodwill, with the possibilities for positive change infinite.
"We can't change the big things but we can change the small things by looking out for each other, by giving each other a break," says UL counsellor, Michael O'Mahony.
He is one of the founders of PIFL and believes that we intuitively understand at a core level that we are connected; that my welfare affects yours and vice versa. "There's things we can't do, but the bottom line is if a person was in trouble you would help them out on a personal level. What's really good about people is that if you were stuck, people would help you out," says Michael.
However, this view of the world is not often reflected in mainstream media. Crime is considered newsworthy, altruism not so much, unless you are Bill Gates giving away your entire fortune and even then meh. Michael and some of his friends came up with the idea a couple of years ago over lunch. "We were talking amongst ourselves saying: burn the bondholders, there's no job opportunities for young people. The place was an awful state really and then we thought, hang on we'll talk ourselves into depression, we'll drive ourselves mad," he says.
This thought gave Michael and his friends the spark of inspiration to try and do something small and simple that could all the same have far-reaching consequences. So, PIFL was born and proved a great success throughout the community starting last year and it is hoped its impact can increase each year.
Michael is of the belief that life does not have to be a zero sum game; for someone to win, another person does not have to lose. "Be conscious of the other guy sitting in the bus or on the train or sitting in the traffic and remember they're not the enemy. I might be frustrated with all that's going on and feel powerless but the other person is not out to get me," he says. "We can get ourselves into this space where we become very aggressive towards one another but we don't need to be doing that. We can cut each other a bit of slack, if we see someone stuck, give them a hand out."
This is not, however, an opportunity for people to brag about how wonderful they are although the positive feelings associated with helping another human being is a large part of the initiative. "It's not an ego thing, we don't want people e-mailing in saying I was brilliant, I did this. There are fabulous people doing fabulous things," Michael says. "Most of it isn't highlighted, but what we're saying is if we can highlight it then it will encourage people to do more of it."
It is hoped that this year students can really get behind the initiative and remember any random act of kindness, no matter how small, can have a positive affect that you may not anticipate.
The ULSU welfare team and clubs and socs will be getting involved in the initiative this year so keep a look out on campus and get involved. If you want to help out with PIFL it can count towards the UL president's volunteer award, just sign up at www.ulpva.ie. You can also like the Facebook page PIFLimerick to find out what's happening and how to get involved.
Pay It Forward Limerick runs right through to St Patrick's Day but do not give up then because the positive effects can ripple forever.